Recently I took a ride in the Semin area, which is located in Gunung Kidul Regency, Yogyakarta. Well, in that area there is a place that used to go viral in 2015-2017. In fact, many bloggers dubbed the place the Raja Ampat of Gunung Kidul. According to the news circulating, many tourists visited here just to take selfies or enjoy the beauty of the lake by taking canoes rented by locals.
Telaga Biru Semin, Gunung Kidul: Tak Seindah Dulu
Well, I was curious about the current condition of the place, so finally, a few days ago I went there. Telaga Biru Semin or translated as Semin Blue Lake. Have you heard of the place yet? If you haven't heard of it, take a peek at the current condition of Blue Lake during this pandemic. When I first got there, I got lost because the directions on Google Maps turned out to be wrong. Especially, when you reach the blue tower, turn left, but on Google Maps, the direction was straight and ended up in a dead-end whose position was in the middle of the surrounding residents' yards. After asking a resident, I finally arrived at the location I was aiming for. Yeah, the proverb is true that if you are ashamed to ask, you'll get lost since only relying on Google Maps was not accurate enough.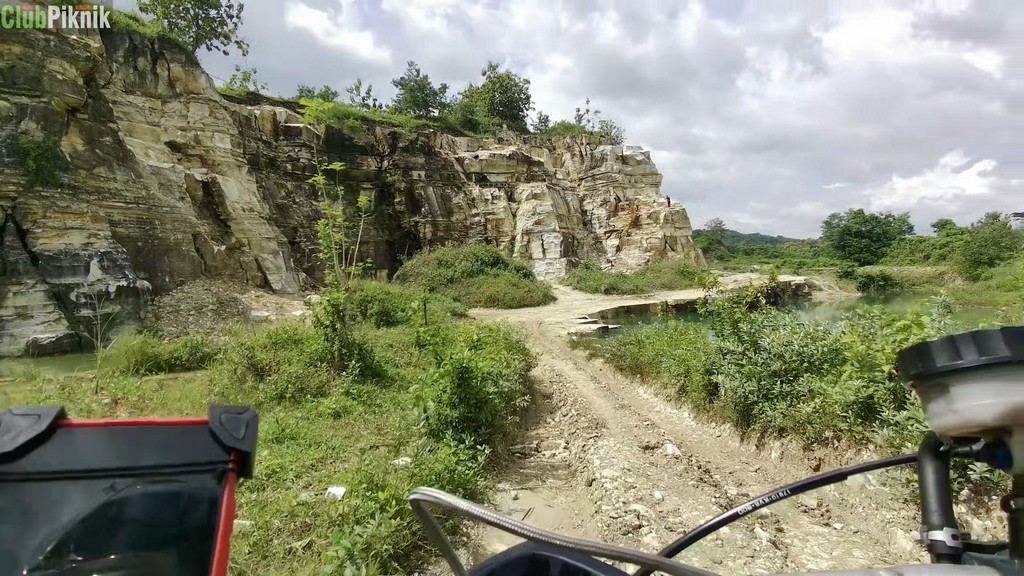 When I arrived at the location, it turned out that this place was a rock quarry. For sure I was so shocked! So initially, this Blue Lake was just a hill that the locals used to mine and take the stones for sale. The longer the mining activity, the more it erodes the hill, and eventually, the water comes out around the hill. Then, the water flows continuously and now it has become a lake. The local people call it Blue Lake because when viewed from a height, the color is blue from the interaction between the stone and the water. Because limestone cliffs dominate this place, there almost no trees growing here, so when I went there, the atmosphere was so hot that sun rays stung my skin. If you insist on coming here, don't forget to bring a hat or umbrella and make sure to use sunblock so that your skin doesn't turn red from being exposed to the scorching sun. Because of this situation, it is said that in the dry season the state of the lake can shrink 40-50% from usual.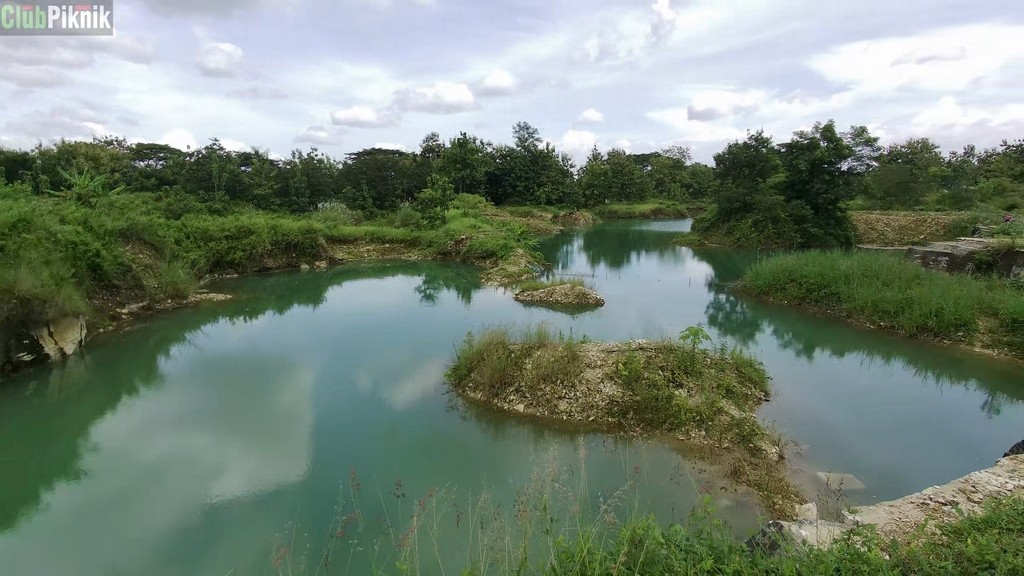 Currently, Telaga Biru is only a place used for stone mining. This place is not an official tourist attraction because there is no cooperation between the government and the locals in turning this place into an attraction and then maintaining this place, so by the looks, it's not worth a visit. In addition, the road to the location is rocky and difficult to pass. Because they used it for mining, it is not surprising that the roads are damaged, and when it rains, the road becomes slippery and muddy. It's a shame. If only this place was maintained properly and there was cooperation between the government and the surrounding community, it would not be impossible if Telaga Biru could become a prominent attraction that you must visit. Especially when we viewed the lake from the top of the cliff, the scenery was quite beautiful. But please note that if you want to see it from the top of the cliff, you have to be careful because the road is quite dangerous. There was no security barrier around the location. We do not recommend this location for tourists who bring children to see Telaga Biru from above because it is very dangerous. When I looked from above, I didn't dare to linger because it was a bit scary, especially since I'm afraid of heights.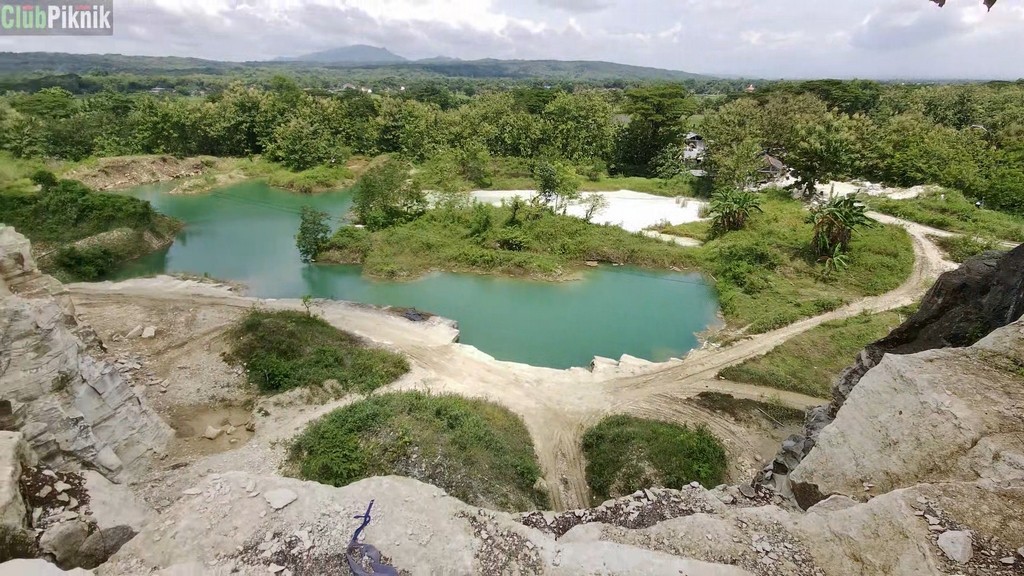 So, Telaga Biru used to be a place that was often visited by tourists because it was famous for its beauty, but over time, apart from the pandemic that hit this country, and indeed because this location is not an official tourist attraction, this location has just stalled. It would be better in the future if the government held discussions with residents to find out and calculate which one is more profitable, whether mining for rocks or tourism. If later the tourism sector is more profitable, of course, residents will support and this place can become a tourist destination that is not inferior to Breksi Cliffs. Then another lesson for me is not to easily believe blog sites that tell the beauty of a tourist attraction because it is not necessarily true and up to date. Sadly, the high expectations for a healing tour were instead treated to a thrilling adventure experience in the rock mining area. But don't worry because ClubPiknik always presents all authentic travel experiences that you can see for yourself through our YouTube channel.