Hello picnic lovers, we want to share our experience visiting a new tourist attraction, even though the development was not 100% complete. Even when it's not completely done, it didn't upset the visitors. Before we continue to the review, this time we were accompanied by one of the best tours in Yogyakarta. The tour is called Tripsona tour and travel. The crew is fun, communicative, and fun. If you want to have a vacation in Yogya, you can contact our beloved tour, guaranteed you won't regret it! OK, let's continue. This place is called Obelix Village. In terms of its name, you will immediately think of one of the places that already existed. Yep, this place is still under the same management as Obelix Hills. While Obelix Hills presents nature tourism with sunset views that can be seen from a height, Obelix Village presents a natural place with the concept of back to nature. This 4-hectare land is deliberately made for family tourism. So in Obelix Village, there is a mini farm, a little zoo, a cafe, a restaurant, and many more.
Obelix Village: Tempat Wisata Keluarga yang Komplit dengan Kebun Binatang Mini, Taman, dan Restoran
Obelix Village has its address at Jalan Kenangan, Krandon, Pandowoharjo, Sleman District, Sleman Regency, Special Region of Yogyakarta 55512, Indonesia. Opening hours are every Monday-Sunday from 08.00 AM to 09.00 PM. The entrance price on weekdays is IDR 20,000 and for weekends is IDR 25,000. There is a possibility that in the following months they will increase the ticket price. However, even if it goes up, it certainly won't be much.
Upon entering the place, we were greeted by a courtyard that was so wide and beautiful. Oops, don't forget to use sunblock so your skin doesn't burn because the weather outside is really hot. Even though the sun strongly emitted its ray, our enthusiasm to explore this place would not wane because there were many places to take shelter. The place also provided seats for visitors to just relax in this yard.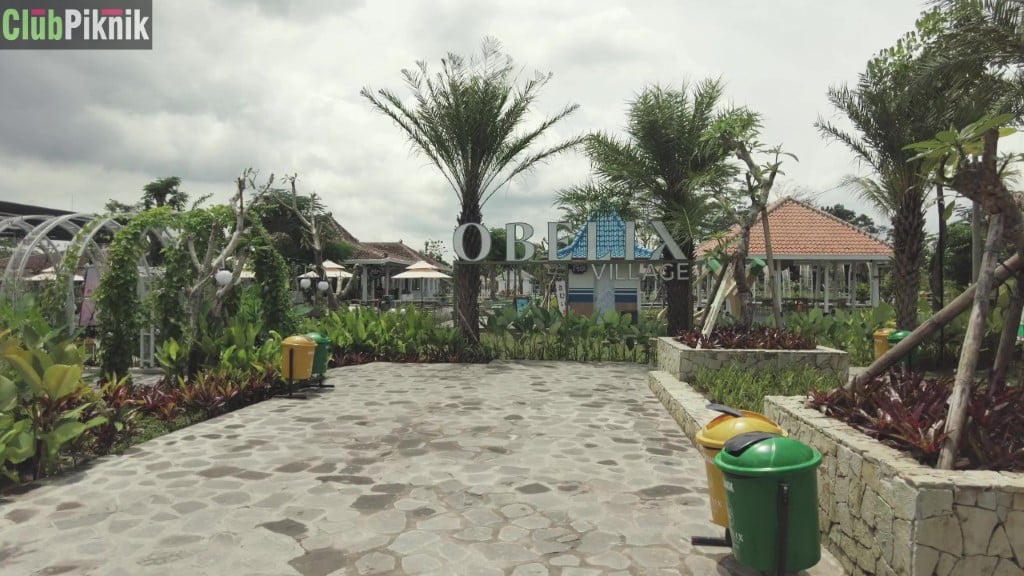 The Obelix Village has several unique animals available for shows. To be honest, this was the first time we had seen some of the animals. One of them was a fantail pigeon. What differentiates it from other pigeons is the number of feathers on its body. This feather is denser than other pigeons. Even on its feet, this fantail has dense feathers. This fantail pigeon has the scientific name of Columbia livia and has superiority over other birds, such as they can fly as far as 65-80 km/hour and can even fly up to 965 km per day. This bird is small and yet packs a powerful jet engine. The fantail is a type of bird that is easy to breed because it has a fairly fast egg-laying cycle, about once every 1.5 months. For food, it's also not difficult, just add millet, green beans, or wheat. There are at least 3 popular types of fantail pigeons in Indonesia, namely the Indian fantail, American fantail, and English fantail. For the one shown in Obelix, the caretaker said it was Indian fantails. As for the price, it varies, from hundreds of thousands of IDR to millions of IDR, depending on the size of the bird.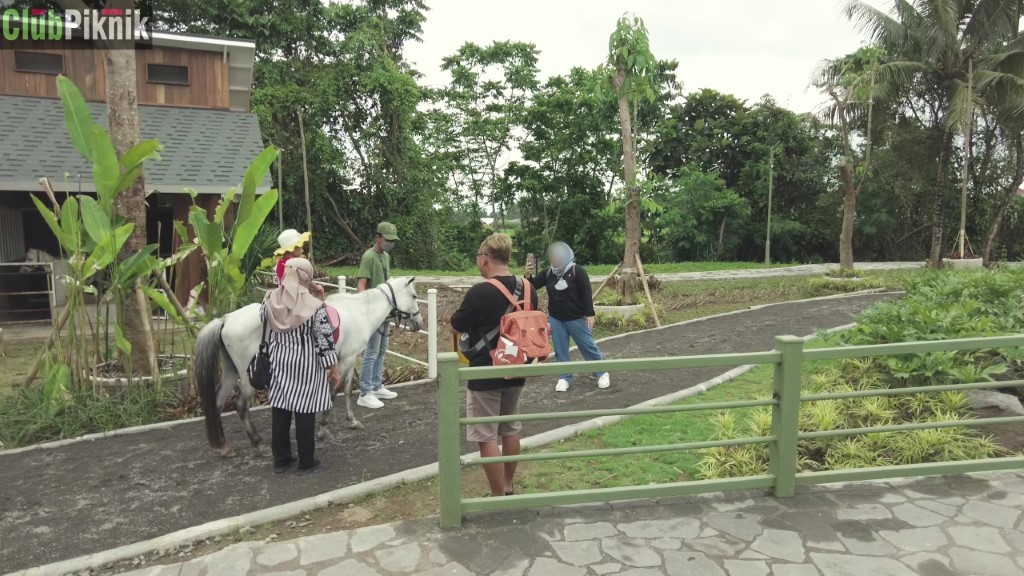 Apart from fantail pigeons, there were also several types of chickens including Brahma chickens, Polish chickens, and turkeys. The Brahma chicken has the characteristics of having feathers on its legs. FYI, most chickens do not have feathers on their legs, but this Brahma chicken has a lot. Also, it weighs more than other chickens, which is around 5-7 kg per head. Not surprisingly, the price of the Brahma chicken is also quite expensive, around 1-2 million IDR per head. Meanwhile, the Polish chicken has the characteristics of having a crest or a crown of feathers on its head and even the feathers can cover its eyes, making it invisible. The size of the chicken is no bigger than a native chicken, but this special trait makes it a unique attraction for chicken lovers. The price of Polish chickens is much cheaper than Brahma chickens, which is around 300-500 thousand IDR per head depending on the quality of the chicken. While the turkey is the largest type of poultry in that location.0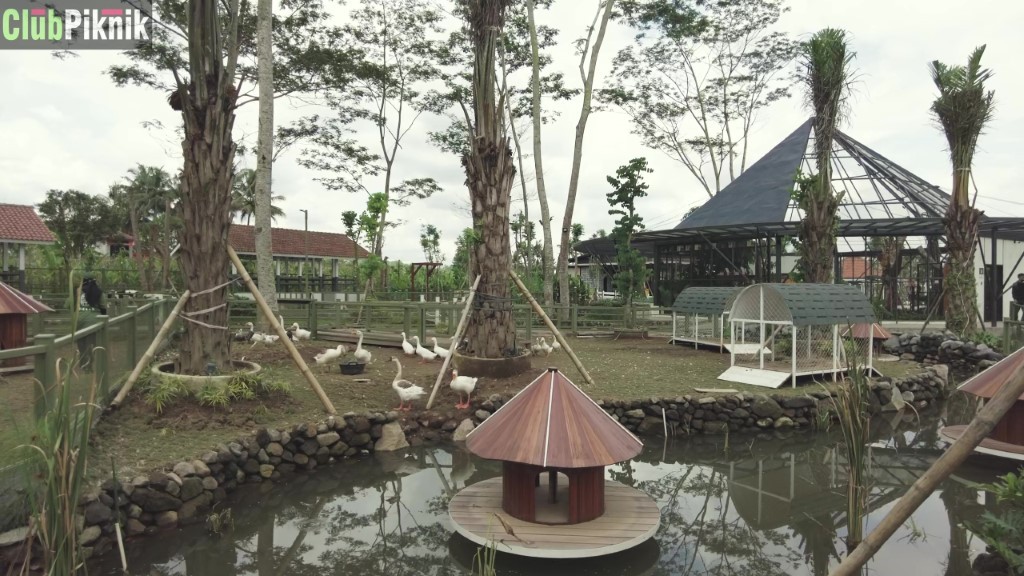 There were also medium size ponies. Kids can interact, ride, and play with the horse. However, keep in mind that the maximum weight permitted for riding the pony is 40 kg. So yeah, only kids can ride the pony. Obelix Village has 6 ponies ready to take the kids for a walk in the designated area. The pony is 5-7 years old, which is its productive age. Other animals in Obelix Village are geese and ducks. Oh, by the way, who can't tell the difference between a goose and a duck, raise your hand. Hihi, the difference is that the goose has a long and tall neck, while the duck has a short neck and legs. Yes, indeed these animals are similar but not the same.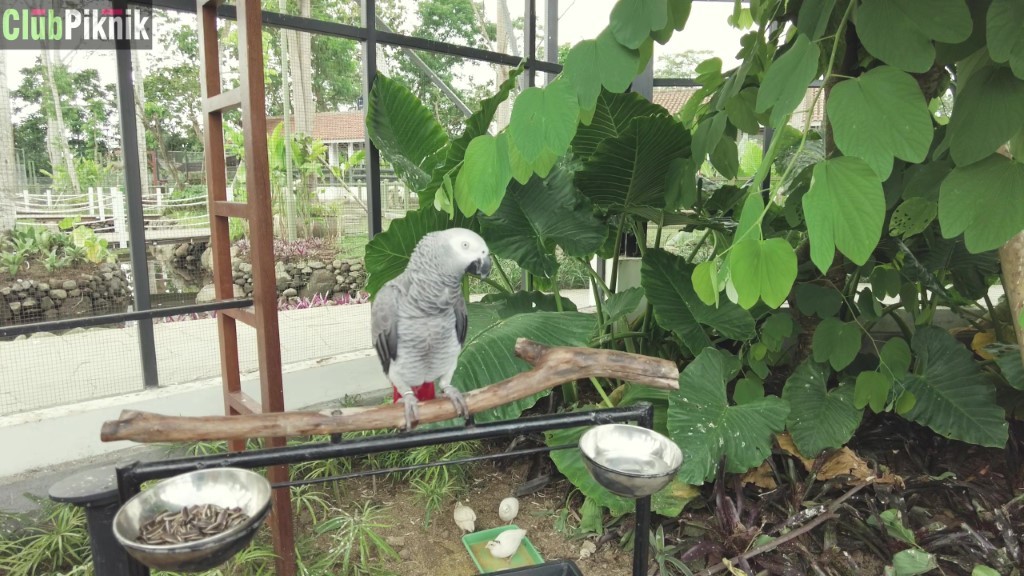 The cows and goats were cared for wholeheartedly. Evidenced by its clean body and its obedience to the caretaker. There were also various birds in one big aviary and visitors can enter the place. Don't worry, the aviary is clean and doesn't smell because it's been cleaned regularly. There were various types of birds here, such as lovebirds, African gray parrots, and quails. The birds were colored with different patterns and uniqueness. Anyway, some time ago the price of lovebirds soared in Indonesia. However, as time went on, the price decreased and fell sharply. Because of this incident, many breeders suffer losses due to accommodating many lovebirds but couldn't profitably sell them. Moreover, caring for lovebirds is a little difficult. Many people fail, and in the end, the lovebird died. Ok enough for lovebirds, let's talk about the African gray parrot. The African gray parrot is a type of clever parrot because these birds can be trained to speak and even memorize the names of colors and numbers. It is said that these birds are relatively easy to train, moreover if trained from a young age because these birds are obedient.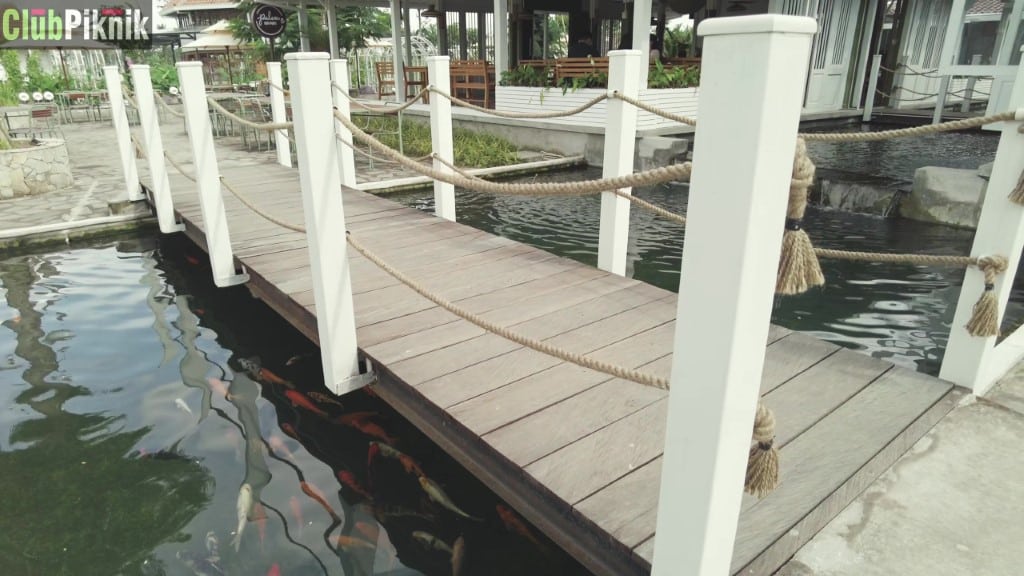 Around the aviary, there were also rabbits and hamsters and visitors could also play with these cute animals. Usually, parents provide space for their children to interact with the animals so that they are not afraid and can love animals from a young age. Not only do land animals occupy the Obelix Village garden, but there were also hundreds of fish swimming in the area. These fish adorned the corner of the location in the Ponti Coffee restaurant area and its surroundings. There were several types of fish in this place, one of which was koi fish. No wonder in the afternoon this place is always the number one choice for visitors to just enjoy the sunset. Several beanbags were also provided which visitors could use at any time.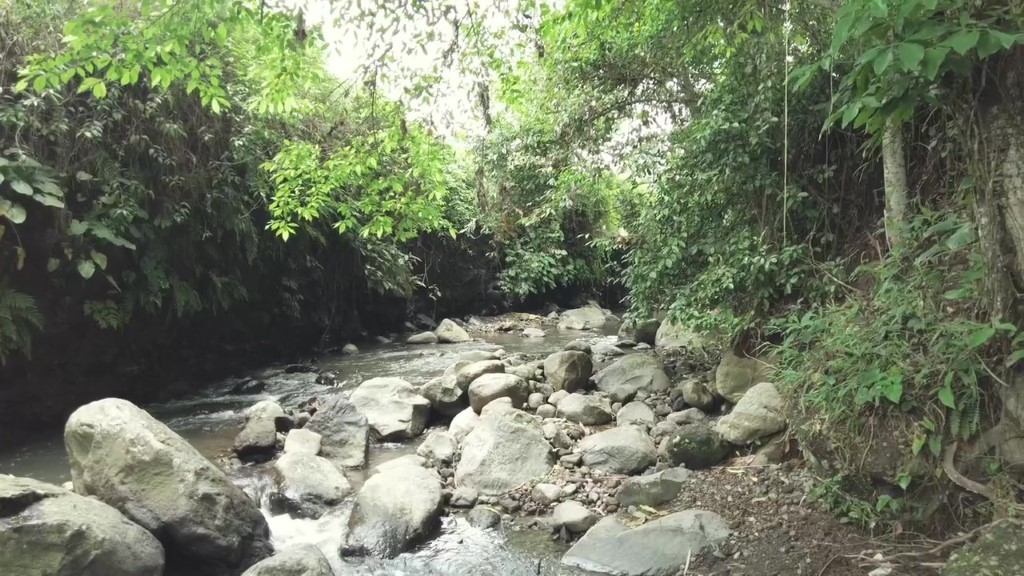 Another feature of Obelix Village is that there was a river with a fairly swift flow of water. This river is called the Denggung River. Because the river flows swiftly, visitors were not allowed to go down around the river but were only allowed to enjoy the scenery at the designated ramp/bridge areas. Therefore, the river in Obelix Village is only used as the background object for taking pictures and selfies. Just like the wise man says "safety is the top priority." Don't worry there were many Instagramable spots for visitors to take pictures around the river. Even so, the atmosphere in the river area is still quite supportive for lingering and enjoying the beauty of the river.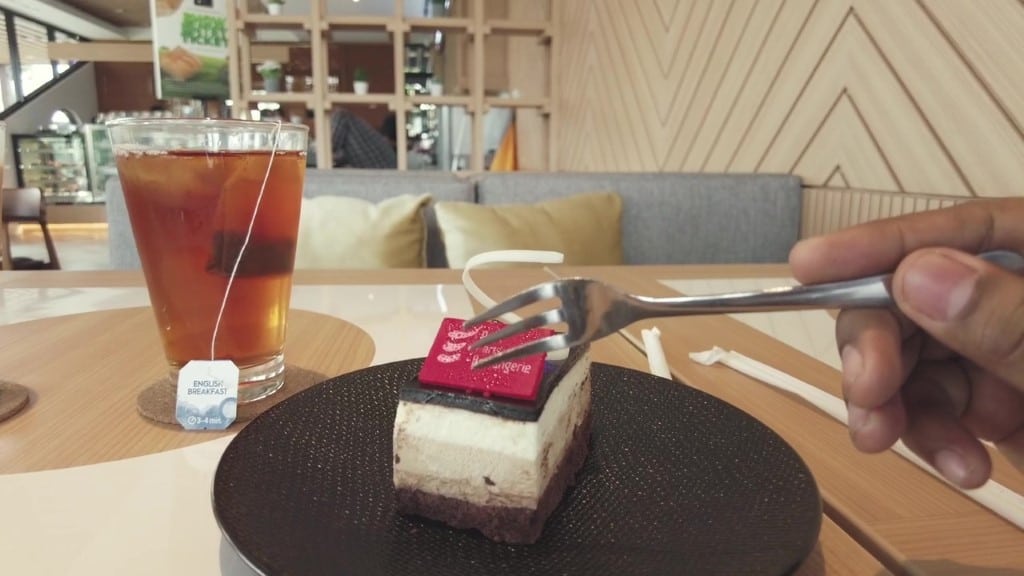 Satisfied with the cool atmosphere on the river's edge, thirst started to hit. We then headed to a cafe that is still in the Obelix Village location. This cafe is called Petit Paris Boulangerie. The place was air-conditioned so it's very pleasant for those of us who couldn't stand the hot outside. However, this cafe only provides coffee, tea, and dessert. If you want to find the main course menu, you can go to the restaurant next to it, namely Kopi Ponti. We ordered an iced coffee latte, an iced English breakfast, and a triple chocolate mousse. The coffee menu tasted good. It had a distinctive bitter taste and the sugar was served separately so we could add as much sugar as we like to the drink. Meanwhile, iced English breakfast is a kind of tea drink flavored with lychee fruit. It felt fresh enough to quench our thirst and the calm atmosphere of this place made us comfortable and made our stay there longer. The sweet taste of the triple chocolate mousse complemented our mood even better because the taste was not too sweet, and even though the dessert was dominated by cream, it didn't feel too heavy. From the drinks and desserts that we ordered, we spent IDR 72,252. That price for us was quite worth it with what we got. Not only was the presentation attractive, but the atmosphere of the place was also a worthy attraction. Moreover, the waiters were also friendly. There was also a place for bakpia (Yogyakarta's famous bean-filled moon cake-like pastry) from the Bakpia Juara Satoe. Apart from providing bakpia, this place provides souvenirs that you can buy for your family at home.
So in conclusion, Obelix Village is a tourist spot that has just been opened to the public which provides a little zoo and mini garden with a typical natural village atmosphere. This place is suitable for families to visit because the place is clean and environmentally friendly. So, when will you come here?