Hello friends, this time we want to share our experience of having dinner at a restaurant where the place is unique, romantic, in the middle of the city, and has delicious food. This restaurant is suitable for those who want to date your girlfriend. Want to know the place? The name of the restaurant is De Céline! Jogja's youngsters must have known this restaurant because this place is never quiet. Especially at night, this place has been the destination for young people to hang out with or have a candlelight dinner with their idol.
De Céline Restaurant, Yogyakarta: Sensasi Makan di dalam Piramida Louvre
The De Céline Restaurant and Patisserie can be found at Jl. Faridan Muridan Noto No.17, Kotabaru, Kec. Gondokusuman, Kota Yogyakarta, Daerah Istimewa Yogyakarta 55224 or still in the same row as The House of Raminten restaurant. This De Céline restaurant carries the theme of a Parisian hit restaurant because it has a glass pyramid icon that serves as a miniature of Pyramide du Louvre (Louvre Pyramid), which is the main gate of the Musée du Louvre (Louvre Museum). This museum is one of the largest museums in the world, built in Paris, France. The pyramid at De Céline is not only used as miniatures, but visitors can also enjoy the dishes inside. You don't need to worry about the air temperature because the place already uses air conditioning. It won't feel hot even during the day. An equally captivating place is located in the northern part of the building, with a typical European building structure made artistically vintage, coupled with red sofas adding to the elegant side of this restaurant. There is also a semi-indoor in the middle with plant decorations and lights at the top. This place faces the stage, so this middle part gets a privilege because they can enjoy the live music this restaurant provides. This restaurant is open from 07.00 to 23.00 WIB, and live music is present every day from 19.30 WIB until closing.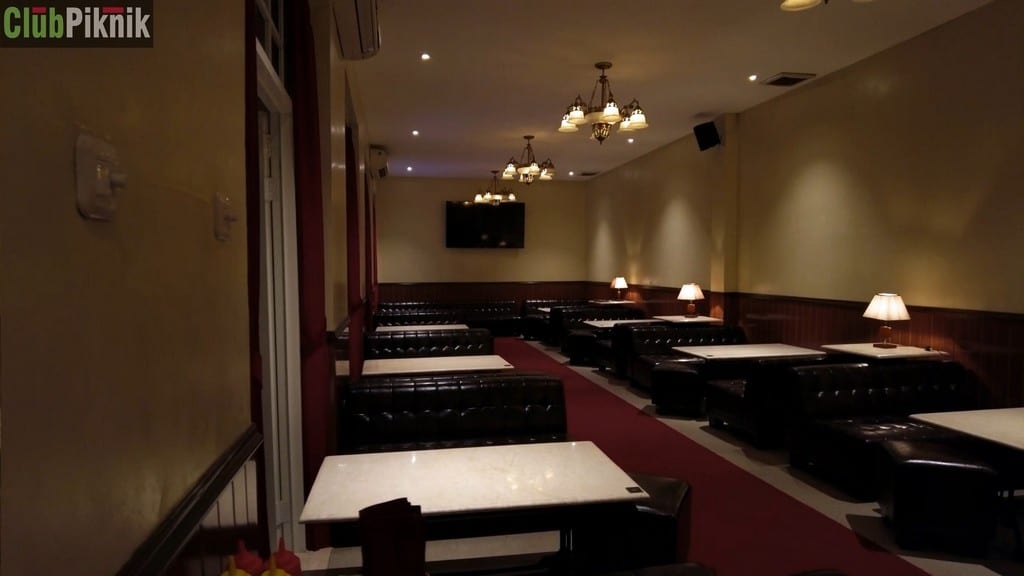 The name De Céline comes from the word céline, which means heaven in Latin, which was then used to name this Dutch heritage building. Indeed, the Kotabaru area is a bit unique because each house has a unique name. Maybe because the area was once a former Dutch residence, the name on each house has a beautiful meaning for its owner. Hmmm, that's interesting! Before it became a unique restaurant, this place was used as a tutoring institution. However, this tutoring was closed because of the pandemic. Then, at the end of 2021, the new owner opened this Parisian cafe-style restaurant. Since its opening until now, this restaurant is always busy with visitors. Yes, the place is so photogenic. The facilities offered are also complete, starting from the large parking lot, fast Wi-Fi, prayer room, toilets, and comfortable dine-in areas.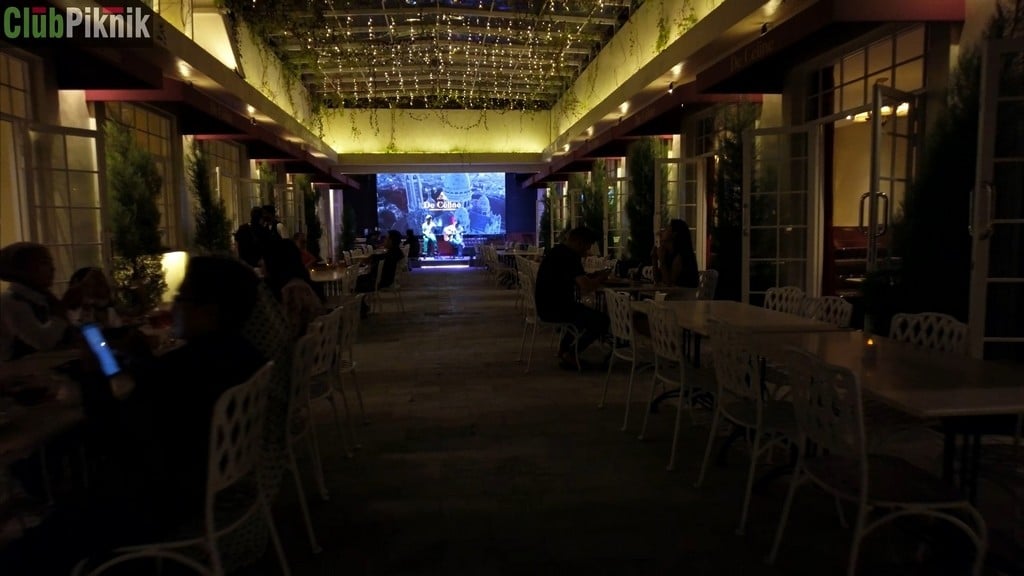 Here, the food menu also varies from Indonesian food to Western food. There are many kinds of bread, cakes, and ice cream available at the front of this restaurant (the patisserie section). Starting from appetizers and snacks, there are salted prawns, croissant sandwiches, De Celine plater, and calamari. For salads and soups, there is gado-gado (salad served with a peanut sauce), caesar salad, fruit salad, and Zuppa soup. And then the steak and main course menus include De Celine-style chicken Taliwang (originated from Taliwang in West Nusa Tenggara), duck soup, pandan Thai chicken, beef stew, sirloin wagyu meltique, ribs eye wagyu meltique, and many more. There are also various pizzas, e.g., pizza meet heaven, cheese and cheese, and many more. In the rice and noodle section, there is magelangan fried rice (a traditional dish from Central Java that combines rice and noodles with a tasty spices blend), woku fried rice (an Indonesian type of spice mixture found in Manado cuisine), and oriental fried rice. Available for dessert are mango sticky rice, Thai cassava, and De Celine's signature cake. Wow, it turns out that not only does the menu have a variety of foods, but for drinks, there are also many choices.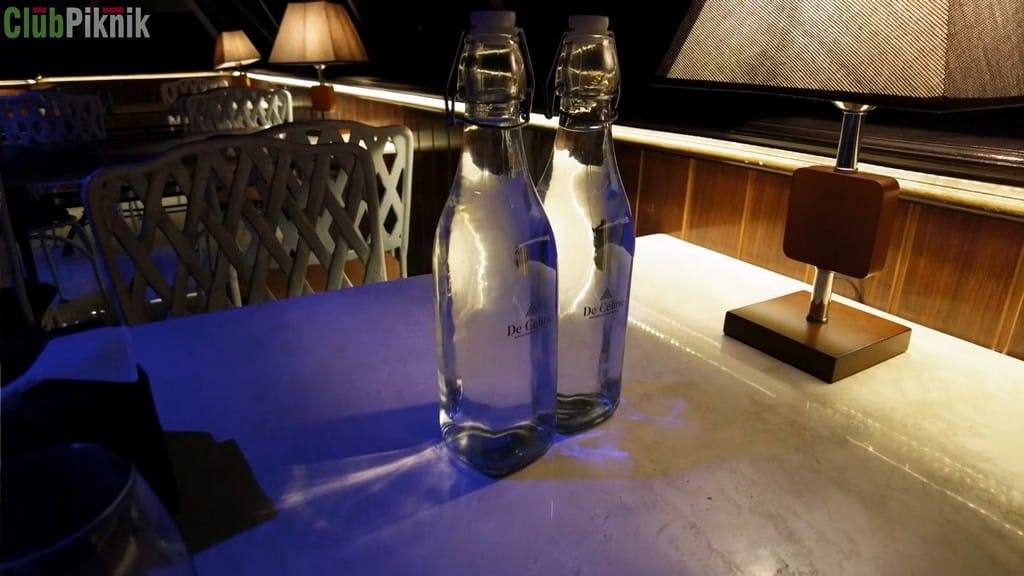 This time, we chose Peking roasted duck, De Celine-style chicken Taliwang, mango sticky rice, and mineral water. We wanted to pick the pandan Thai chicken, but the menu turned out to be sold out. The reason we chose these menus is that it's their signature dishes. For the taste, starting from the Peking roasted duck, the duck was soft and had the correct blend of savory and juicy flavors. Moreover if we combine it with the sauce and vegetables, it will turn into one complete meal with a balanced taste. As for the De Celine-style chicken Taliwang, it was also delicious as well. The Taliwang seasoning was quite spicy, and the spices were also tasty. Combined with the chicken that has been marinated with a sweet seasoning, this dish turned even more delicious. Then, another interesting thing is that the serving of rice on the two menus was molded with a pyramid shape, just like the icon of this restaurant. For mango sticky rice, the taste was the clear winner. The cream was so delicious, not too sweet, creamy, and blended perfectly when combined with the sticky rice and mango. There was a sweet and slightly sour taste in the mango fruit as well, which gave a fresh taste. Anyway, if you stop by this restaurant, it would be best to try the mango sticky rice, which guaranteed you won't regret it.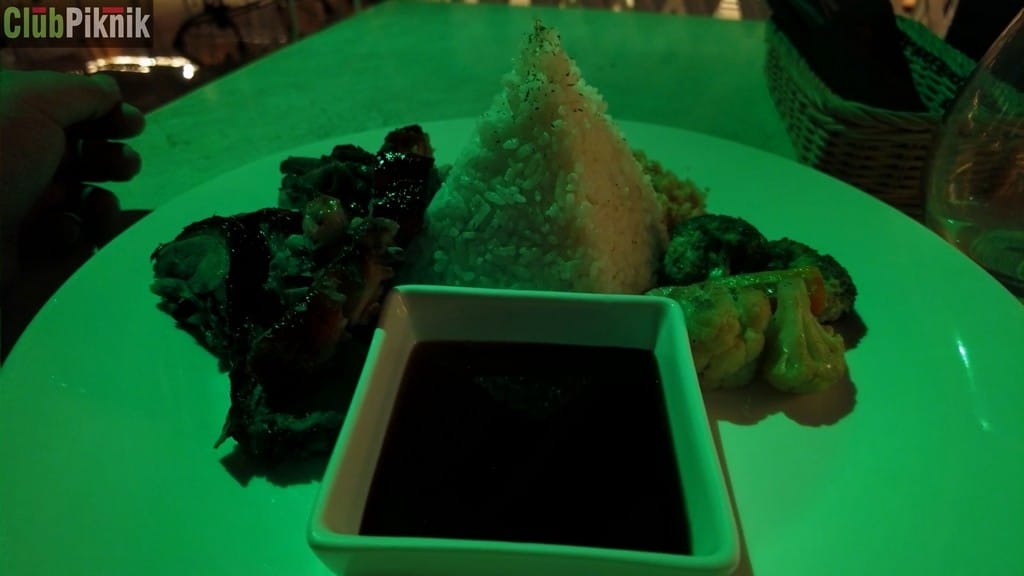 Of all the menus we ordered, we paid Rp. 219,000, -. For that price, we ate special dishes and dined in a beautiful place. Hence, it was worth it for us. Yes, it was expensive, but worth the experience given, as long as you don't come here every day. So overall, this restaurant is worth the money spent and worth visiting because it is a nice place, has friendly service, and has excellent cuisine. Everything is special!