Hello guys! The weather in Jogja is currently in the rainy season. The season is prone to disease, so take care of your health, drink lots of water, and eat healthy food. This time we will share our story when we tried one of the unique restaurants in Yogyakarta. The place is comfortable for doing assignments, chatting, and has lots of photo spots that are instagramable. And the best thing is, it's in the center of Yogyakarta. But unfortunately, when we came there, this place was being renovated, and we couldn't review everything. Even though the building was undergoing renovation, visitors won't be greatly annoyed by the renovation process. This restaurant is called Kalluna restaurant.
Review Kalluna Restoran Yogyakarta: Mahal tapi Instagrammable
From the outside, the building looked modern, and from the inside, the dominant color of white paint, glass windows, and a ceiling decorated with wooden twigs greeted us. Bohemian-themed knick-knacks were also very profound in this restaurant. Of the several ornaments found in Kalluna, there was one object that caught my attention, namely the dream catcher. A dream catcher is a round object with a knitted center shaped like a cobweb with bird feathers underneath. This dream catcher comes from the American Indian tribe. They use dream catchers to catch bad dreams to free children from nightmares. They believe that the air is filled with dreams. Bad dreams will get caught in cobwebs and shattered by the sunlight, while good dreams will be passed down through the bird's feathers to where the person sleeps. In the past, the dream catcher was a sacred object respected by the Indians, but over time, people made these objects en masse to serve as souvenirs. Oh well, it turns out that each ornament contains a particular meaning. Interesting isn't it?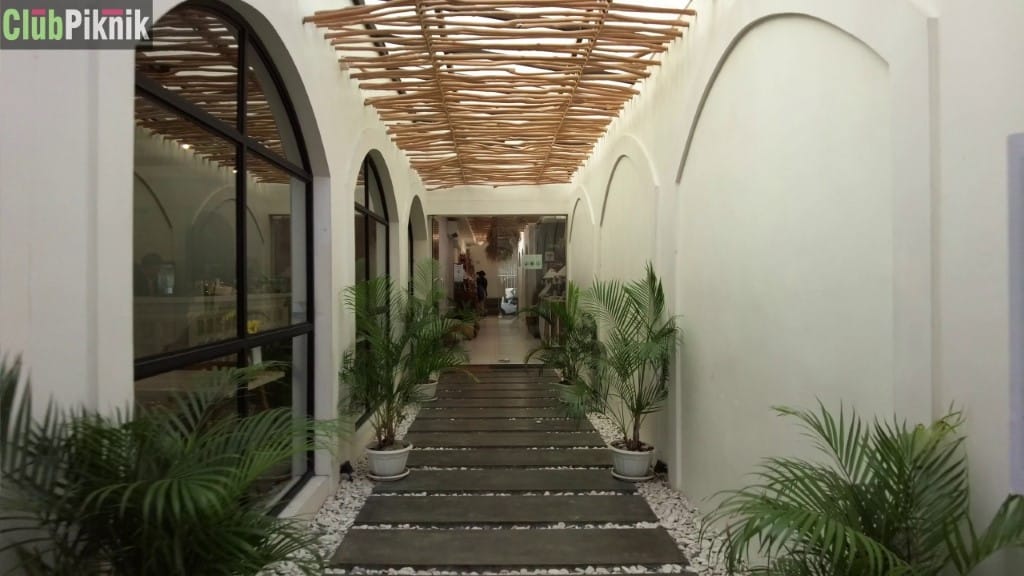 Kalluna restaurant is located at Jalan Sajiono no.13, Gondokusuman, Yogyakarta 55224. Although the location is in an alley, it's not that difficult to find the place. According to the restaurant's admin, Kalluna means calm and inspiration. So they hope Kalluna will have a positive impact and can inspire all who come to this cafe. As the name implies, the place is very comfortable for doing assignments. When we entered this place, we were treated to a sense of silence, calm, and comfort, plus there was music that could support the emergence of creative ideas. Kalluna restaurant opens every day, from 10.00 am to 11.00 pm.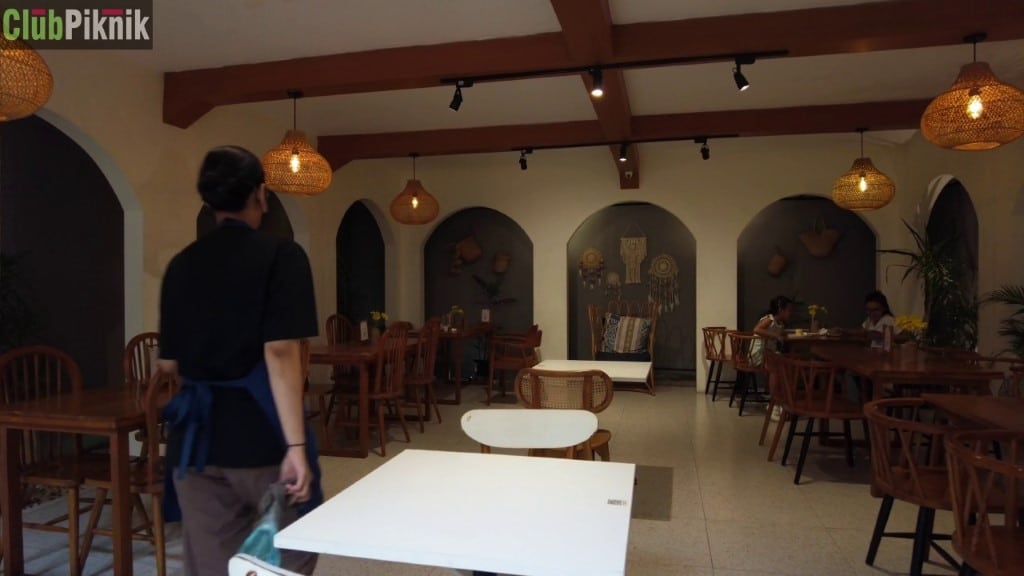 The served menu was also quite varied, ranging from salads, soups, sandwiches, pasta, pizza, steaks, and even Indonesian dishes. As for the food menu, there's no doubt that you want anything, even dessert. To make it even more exciting, the drinks also had a bunch of varieties, from healthy drinks, tea, coffee, smoothies, mocktails, milky base, gelato, and many others. Kalluna also provides snacks that also look tasty.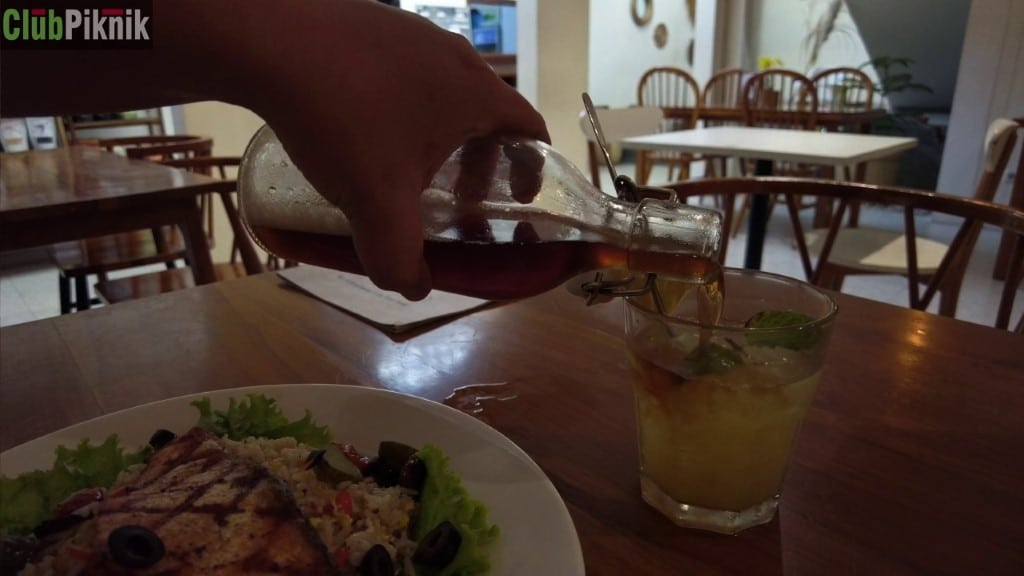 Of all the menus provided, we ordered beef stroganoff, black olive salmon fried rice, nastar cake, ice honey citroen tea, and pineapple chilled iced tea. Beef Stroganoff is a food originating from Russia. This food has been around since 1871. The original beef stroganoff recipe uses cube-shaped beef meat. It is then sauteed and doused with mustard sauce and meat broth that has been previously prepared. After that, the sour cream is poured on top of the food without using onions and mushrooms. Then, over time, this food recipe developed and became a traditional dish in Russia. After that, the recipe grew and refined again into a popular dish which is famous in various parts of the world. Now, we can find beef stroganoff in many western restaurants. This Kalluna restaurant's beef stroganoff is not much different from the modern one. There were slices of beef doused with cream sauce, with additional sliced ​​mushrooms, carrots, and onions served with fried potato sticks on top.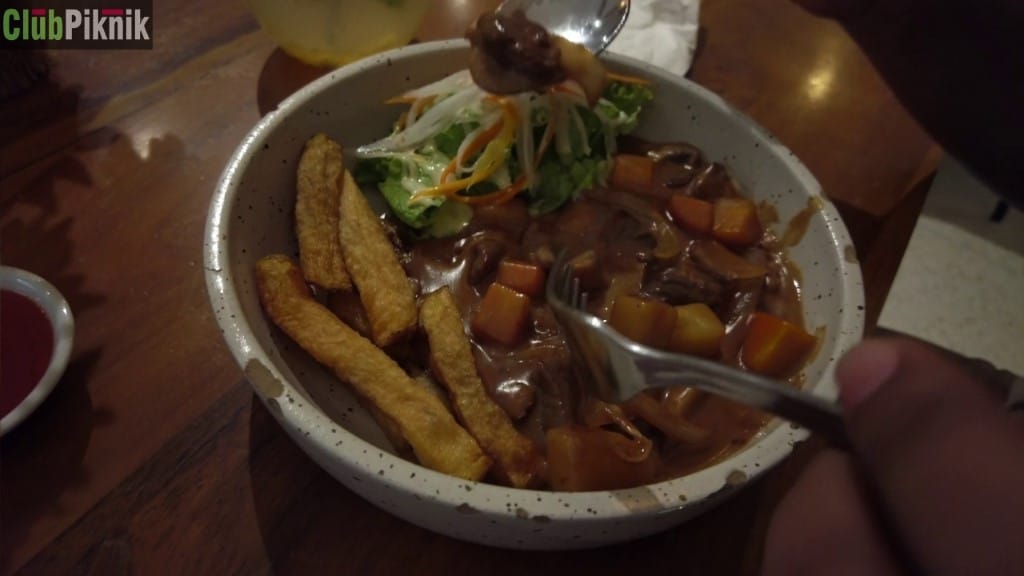 The taste was nice. The meat blended well with the savory cream and tasted ​​just right, not too salty, but there was a slightly sweet taste too. It didn't get too heavy because the salad added a fresh flavor. So the whole thing tasted good, and the combinations were also right in the stomach, especially if you are bored with eating Indonesian food. Kalluna's Black olive salmon fried rice had a piece of grilled salmon with the right doneness. They then served it with fried rice in the style of the Kalluna restaurant with a savory and slightly spicy taste. They served this dish on top of lettuce, which made the presentation look nice. And for dessert, we chose nastar cake, which was a cheesecake with nastar sprinkles on it, and ice cream as its companion. The cheesecake was very soft and not too sweet. It tasted just right when combined with a sprinkling of nastar and ice cream. Anyway, the price we paid for everything we ordered was Rp. 288,750,- with a 15% tax included. This price is still expensive for us.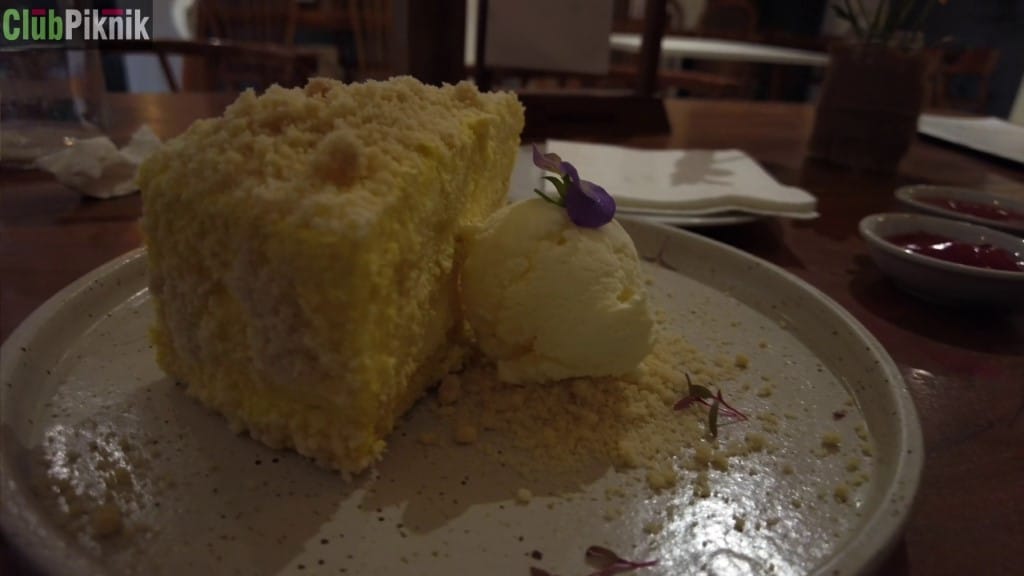 Overall, in terms of taste, all the food we chose tasted good, starting from the beef stroganoff, black olive salmon fried rice, and the nastar cake. The drinks were excellent as well. The place was also comfortable, clean, quiet, and suitable for all situations. It's a great place to do assignments or just to get together with friends for chatting and taking photos. Unfortunately, the price is more expensive compared to other cafes and restaurants in its class, so this place can't stand out compared to others. With this price level, it is difficult to make consumers with a mediocre budget return to this place even though it is delicious and comfortable. Or, in other words, there are no factors that make this Kalluna special. For comparison, The De Celine with its live music and pyramids, leaves a strong and lasting impression after visiting the restaurant. So if you have big budget, you can try this place. We still recommend it, but if you have a mediocre budget, there are still many restaurants with more affordable prices that are more interesting for you to visit.