Haloo traveler! Aku hadir kembali dengan topic yang berbeda, bukan soal destinasi wisata lagi, tapi tempat menginap yang bisa kalian nikmati selama kalian berkunjung ke jogja. Anyway, jogja pastinya memiliki banyak hotel berbintang, tapi mungkin tidak cocok untuk liburan keluarga (atau terlalu mahal). Nah, kali ini aku rekomendasikan salah satu homestay yang terletak di jogja, yang cocok banget buat kalian yang liburan bersama keluarga besar ataupun bersama teman-teman kalian.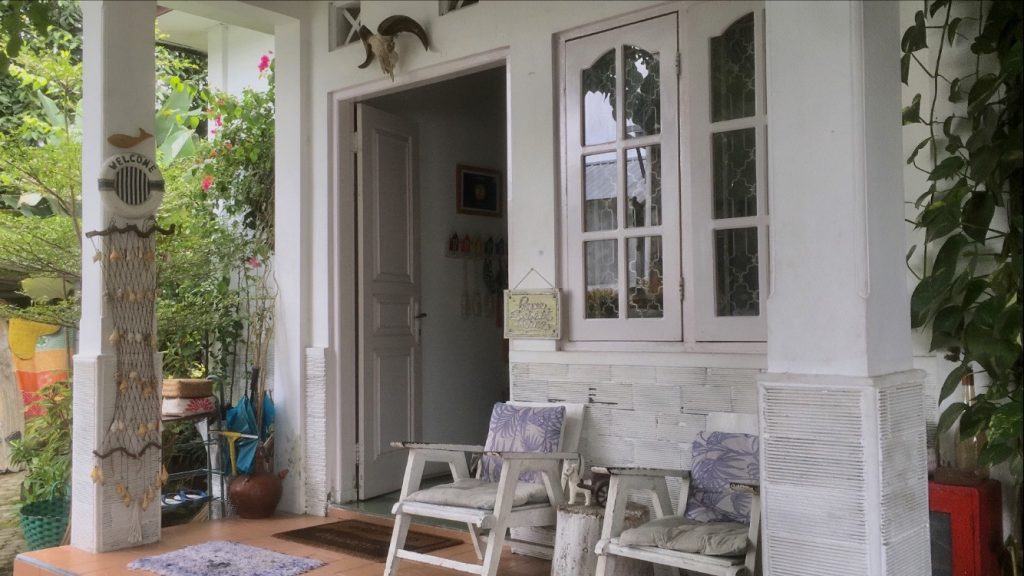 WabiSabi House berlokasi di Jl. Tohpati Gang Sugriwo No.1711MG II, Jl. Taman Siswa, Wirogunan, Mergangsan, Yogyakarta. Dengan rumah berdekorasi ala Bali yang lumayan besar, aku yakin banget kalian bakalan nyaman tinggal disini. Hanya saja, WabiSabi House ini lokasinya agak sulit dicari dan berada di daerah perumahan. Namun jangan khawatir, kamu bisa menggunakan GPS untuk menujukkan lokasi tempat ini via link di atas. Tentu saja kamu tidak hanya ingin stay di rumah saja kan tanpa melakukan kegiatan apapun? Kamu bisa menggunakan jasa tur operator lokal dan membeli paket wisata Yogyakarta. Kamu bisa meminta mereka untuk merancang kegiatan wisata kamu dan menyewa homestay ini apabila kamu cocok.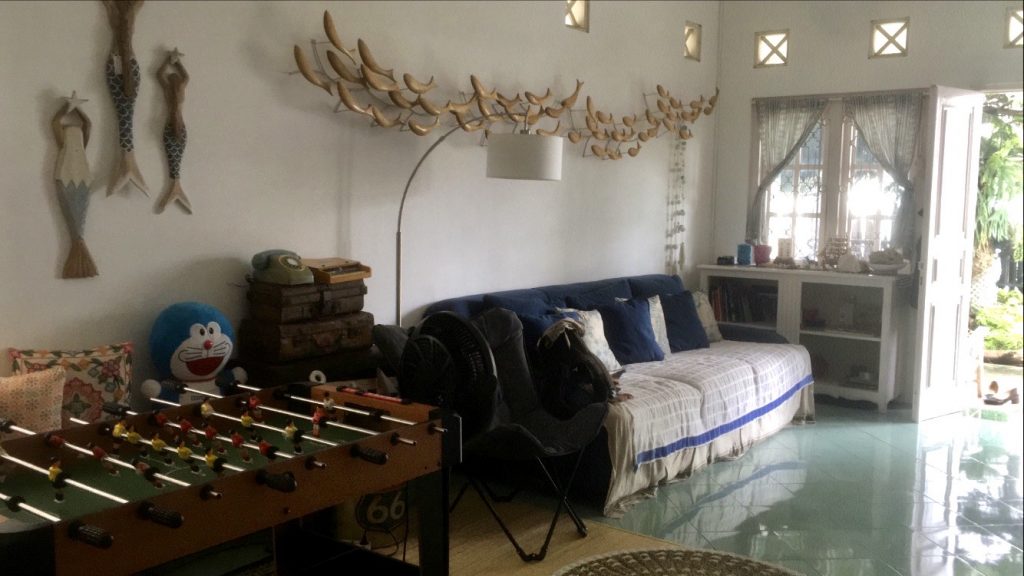 Berdasarkan keterangan dari owner WabiSabi House, mereka membangun homestay ini sejak 2018 yang awalnya adalah rumah mereka sendiri. Tetapi karena mereka telah membangun rumah yang baru, mereka menjadikan rumah lama mereka sebagai homestay. Oleh karena itu, dekorasi yang mereka pilih itupun pure dari mereka sendiri. Oh iya, kalian juga bisa menyewa kamarnya saja tanpa harus menyewa rumahnya, namun kalian harus berbagi dengan penyewa kamar yang lain.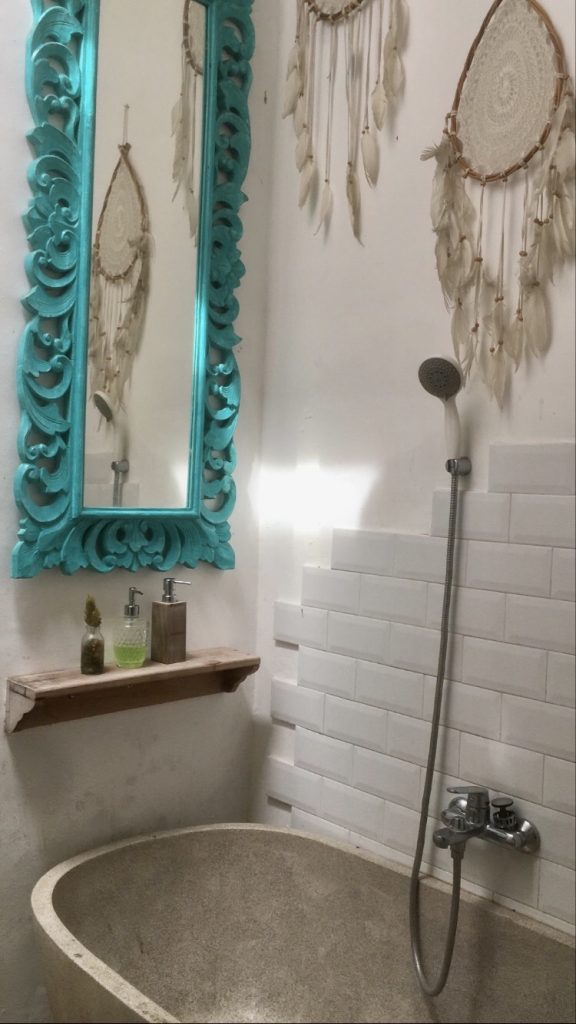 Untuk harga memang agak mahal. Tapi apabila menghitung fasilitas, dekorasi, pengalaman, dan kenyamanan, maka harganya bersaing menurutku, apalagi kalau kamu menyewa satu rumah.
Bedroom : 400.000 (weekday) and 450.000 (for weekend)
House : 1.500.000 (weekday) and 1.700.000 (weekend)
WabiSabi house ini menyediakan 4 kamar, 2 kamar mandi, 2 dapur, ruang keluarga, ruang makan, tempat untuk bersantai, dan juga terdapat permainan foosball.
So, gimana menurut kalian?? Dimana lagi kalian dapat homestay di jogja tapi berasa lagi di bali?? Ayo sini ke Jogja and menginap in WabiSabi House. Aku yakin kalian gak bakalan kecewa. Dan yang terakhir, di mana pun kalian berada tetap selalu menerapkan 3M dalam setiap aktivitas kalian yahh..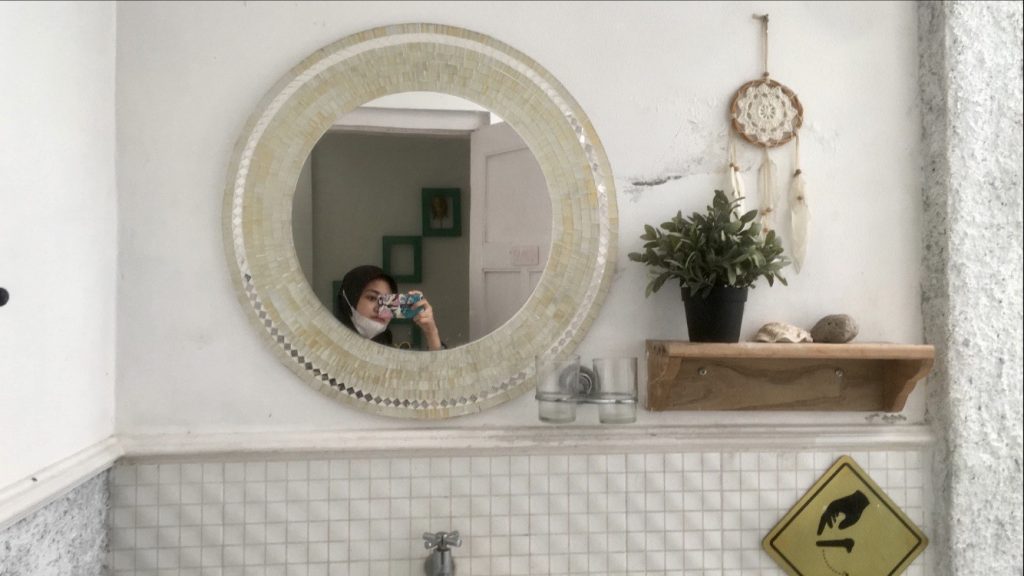 SAMPAI KETEMU DI BLOG SELANJUTNYA..