Do you still get confused about where to go on vacation? We should go to Seribu Batu Songgoh Langit, located at Jl. Hutan Pinus Nganjir, Sukorame, Mangunan, Dlingo, Bantul, Yogyakarta. The Mangunan area, Bantul, has many beautiful and exciting tourist attractions such as pine forests, waterfalls, caves, and others. But, there is one tourist destination that stands out from the others, namely Seribu Batu Songgo Langit (or translated as a thousand stone prop up the sky).
This tourist destination is very unique in my opinion because this destination was made by the community using wood. Wow, that's very creative! 😀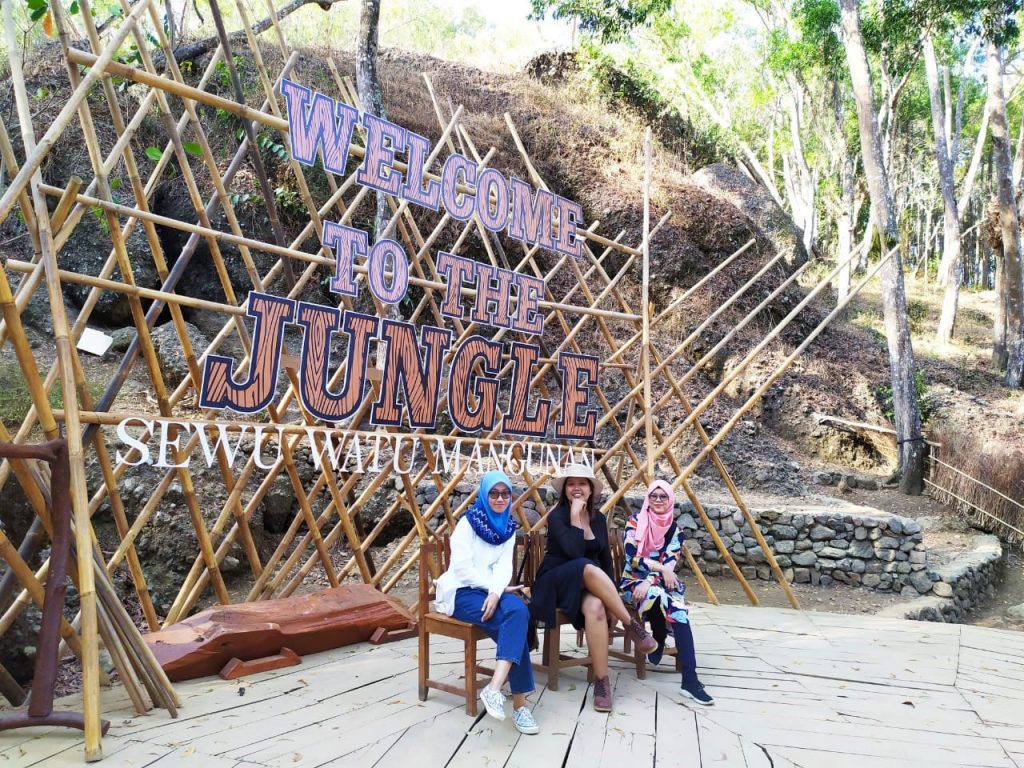 To attract tourists' attention, especially teenage tourists, this site provides "Instagram-able" photo spots made from woods, such as the Rumah Seribu Kayu (or house made from a thousand wood), Jembatan Jomblo (Jomblo Bridge, literally translated as single, not in a relationship), Rumah Hobbit (hobbit house), and Taman Tumpah (Tumpah Garden, which means spilled out). Well, guys, For those who like challenges, flying fox and jeep tours are also available here.
What makes this place more attractive is that Seribu Batu Songgo Langit provides glamping (glamorous camping). So for those of you who come from outside Yogyakarta, you don't have to worry about lodging because glamping is perfect for you who want to stay overnight while enjoying the beauty of this place at night. With the price of IDR. 500,000 you can get extensive facilities such as comfortable mattresses, soft sofas, television in VIP tents, tables, bed lamps, and wardrobes.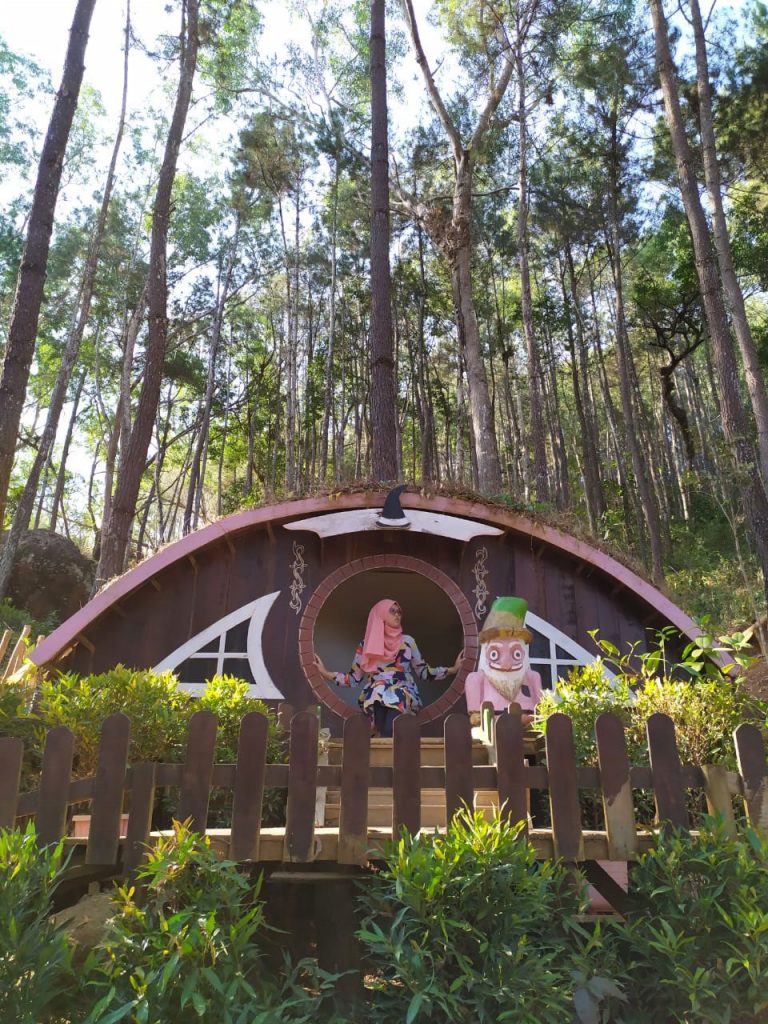 For public facilities, you don't have to worry because there are toilets, stalls or places to eat, as well as rest areas for drivers. Well, I bet you are curious about the ticket price here. Here I will tell you: the entrance ticket price for the Seribu Batu Songgo Langit is IDR 3,000 per person, and they will charge you a parking fee of IDR 2,000 for motorbikes, IDR 5,000 for cars, and IDR 20,000 for buses. It's dirty cheap!
What do you think ?? It's extremely worth the price, right ?? With a very cheap price, you can enjoy various attractions in the Seribu Batu Songgoh Langit.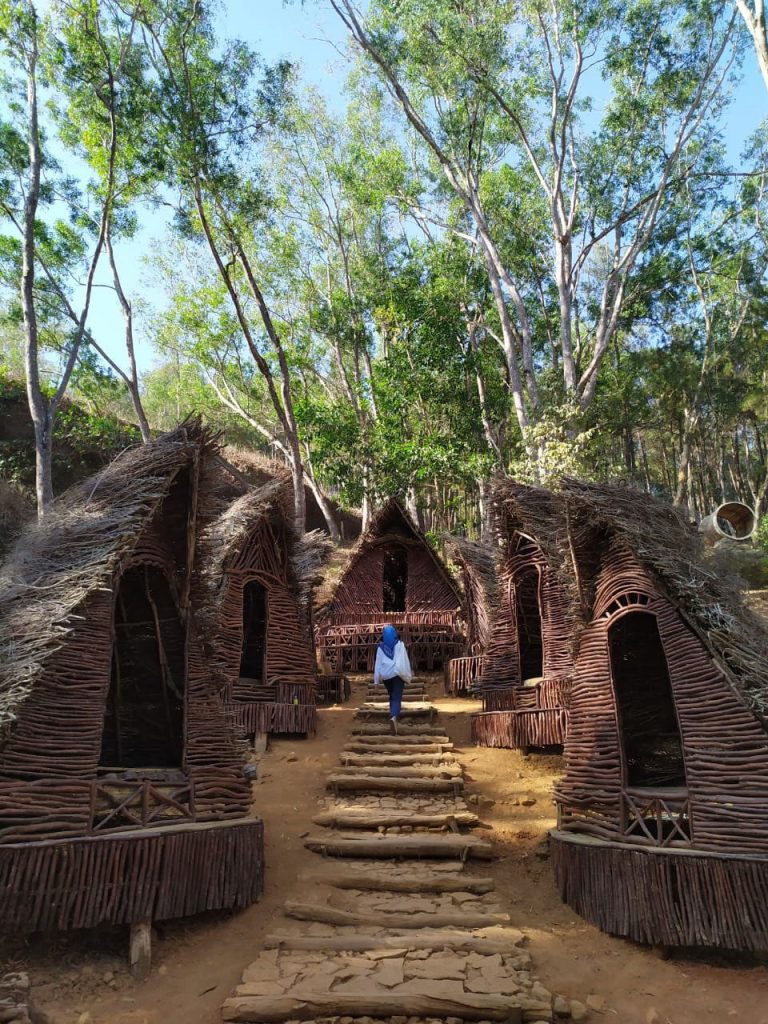 Lastly, during the Covid-19 pandemic, you don't need to worry about having a vacation in Yogyakarta, especially in Mangunan, because all tourist destinations are in the open area which is obviously safe, and they strictly follow the health protocols set by the government, such as providing a place to wash your hands. However, don't be careless and always use a mask, hand sanitizer, and keep doing social distancing. See you in the next blog guys! 😀 XOXO