Today I will visit a restaurant that presents aesthetic natural charm. Yep! Rajaklana Restaurant. This place may not be too unfamiliar for people who like to visit aesthetic places, because when I came there, this restaurant was quite busy filled with children, adults, and old people. Even though in my mind, only a few people know about this restaurant because the terrain is quite steep and the winding road is difficult for tourists to reach. But my guess was wrong because this place is already quite famous for tourists from inside and outside of Yogyakarta. Even when I came there, there were some foreign tourists who came just to have lunch at this restaurant.
Rajaklana Resto Jogja: Restoran Keluarga di Puncak Bukit
Rajaklana resto is not just a restaurant because there are many facilities provided in this place, ranging from many selfie spots, clean swimming pools, villas for tourists who want to stay, also reflexology massages at relatively competitive prices. For food, this restaurant serves a variety of foods from snacks such as bakwan (corn fritter), mendoan (fried tempeh), spring rolls, and fried banana with cheese and chocolate. That's only a small part of the snack menu since there are many other menus. For the main menu, this place also offers many choices, ranging from grilled gourami, iga gongso (sauté ribs with ground spices), seafood cap cai (stir-fried vegetable dish), vegetable salad, and many more. The drinks also vary from young coconut ice, es teler (fruit cocktail), various coffees, various juices, and others. Anyway, the food and drink menu in this place, if I explain it in detail, it can be lengthy pages hahaha.
I ordered iga gongso and seafood cap cai yesterday. My first impression of this food is that the iga gongso was delicious. The beef was extremely tender even it didn't leave any food trap, and the seasoning was strong and delicious, especially when combined with a portion of warm rice and seafood cap cai which tastes just right, not too salty or too sweet. The cap cai dish also contained a lot of shrimp and squid which are big and soft. So overall the food is quite good, compatible for Javanese tongues, and the quality is like in the 5-star hotel. For the price, for the main menu, the range starts from 45K-90K IDR, while snacks start from 30K-75K IDR, and drinks from 10K-40K IDR. Although the price is expensive from the locals' perspective, the servings were large, so if you have tasted the food and the portions, you will not be too disappointed. And also one more plus point is that the servers are friendly, polite, and whatever we need, they were quick to help us.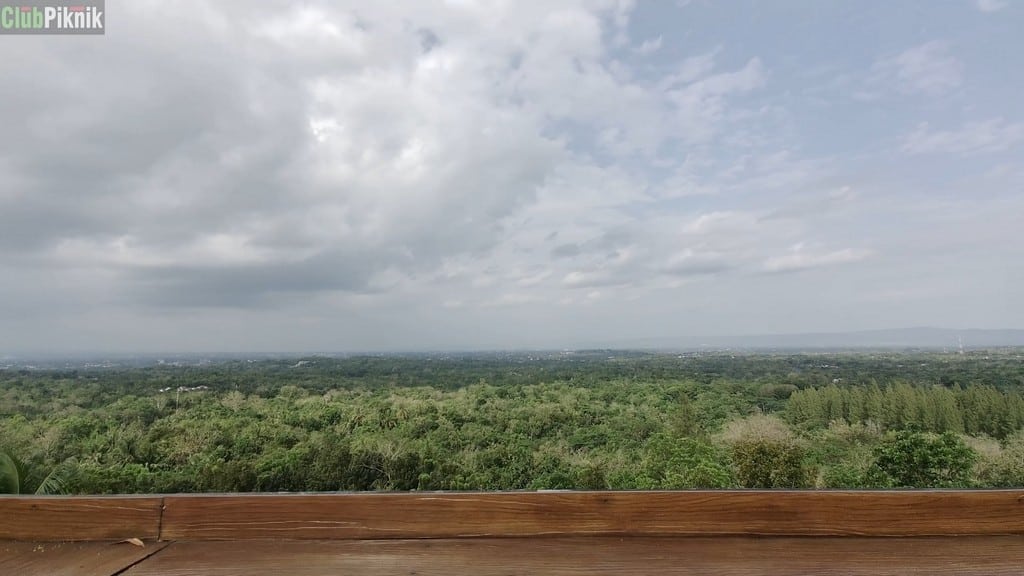 Since we already discussed the food, let's now discuss the venue and the facilities. Let's start from the place. Upon entering this restaurant, you will definitely feel the Balinese atmosphere, from the ornaments, the server's clothes, and the music. So you could say Rajaklana is a restaurant that serves Javanese food but has Balinese nuances. There are many gazebos that we can occupy for just taking pictures or eating food while enjoying the surrounding scenery with various names of places in Indonesia. The swimming pool is also quite spacious and clean. Besides that, there is a playground for children with slides, swings, and seesaws. So for parents, it is guaranteed that their children won't get bored at this restaurant. Besides facilities for children, there also provides reflexology ranging from foot reflexology to body massage, with prices varying from 35K to 150K IDR. Those who want a spa are also available, even the villa is also available if you want to stay overnight. Complete enough, right?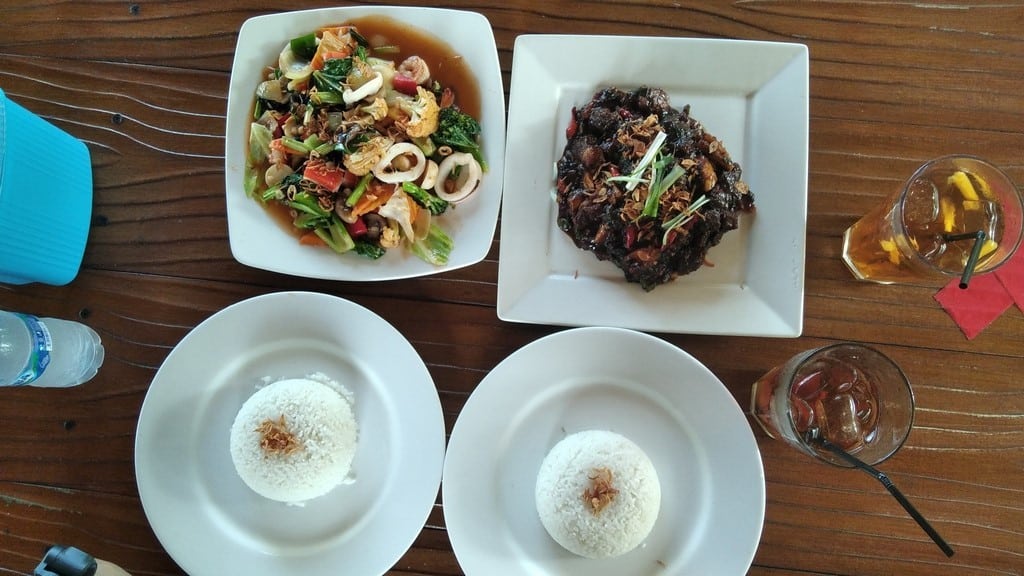 This Rajaklana Resto provides complete entertainment for its visitors, so you have lots to gain if you come to this restaurant. With exotic views, fresh air, good food, the body becomes fit and the children are also happy. But you need to spend quite a bit of money. By the way, if you want to come to Rajaklana, you can come directly or make a reservation in advance. Located at Jalan Lembah Wisata, Sembung Balecatur, Gamping District, Sleman Regency, Yogyakarta 55295. Rajaklana is open every day from 07.00 AM to 08.00 PM.