Hi travelers... How's your day? I hope you will always be healthy. Anyway, still telling stories about beaches with an interesting panorama that becomes a powerful magnet for visitors to visit Southern Mountain of Yogyakarta (translated as Gunung Kidul). The Gunung Kidul area never disappoints when it concerns beautiful and natural tourist attractions. One of them is Krakal Beach.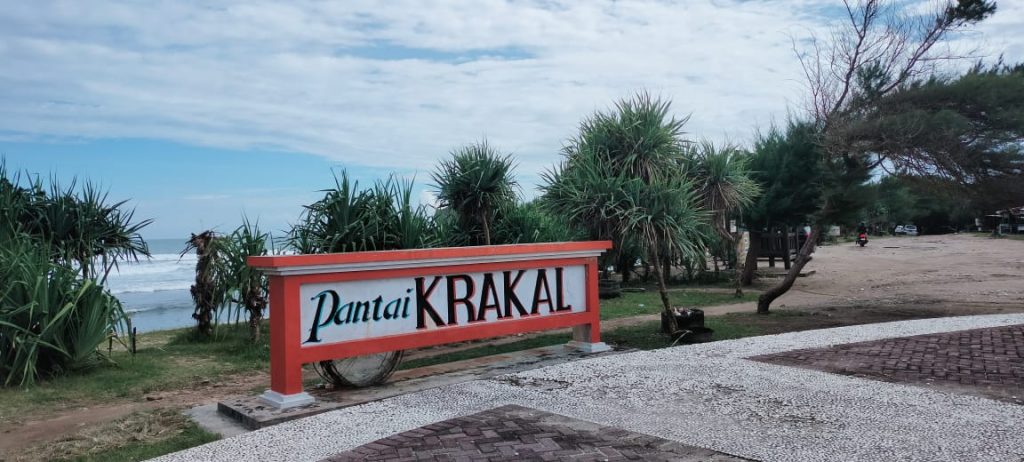 Each beach in Gunung Kidul has unique properties, thus becomes the identity of each beach. At Krakal Beach, there is a vast area of coral reef that looks like a path on the surface of the sea. This beach also has two black stones soaring upwards as a boundary to another beach, so from Krakal Beach visitors can explore a small beach near there whose location is only bordered by the huge coral.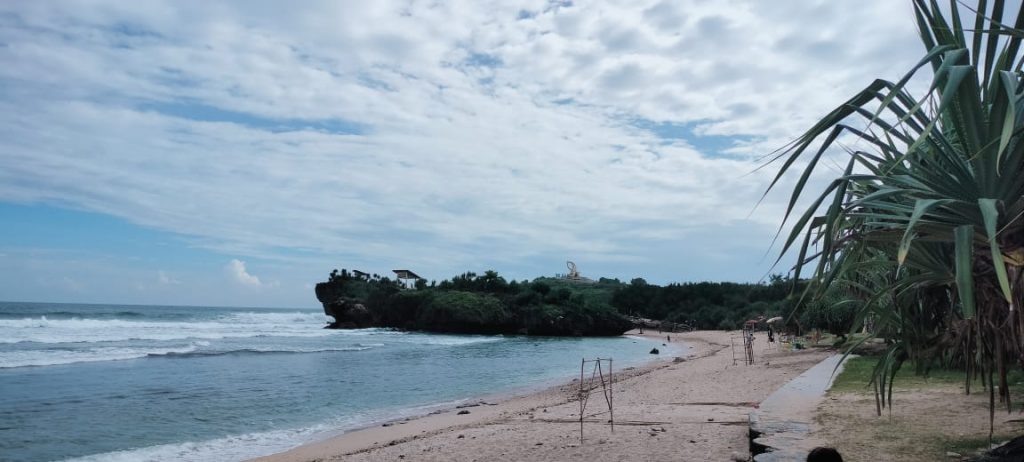 White sand coupled with coral rocks along the coast has a variety of exotic marine life in the shallow water (near seashore) that serves as a natural panorama that can harmonize hearts and minds. Furthermore, tourists can do various fun activities on Krakal Beach. Not only playing beach waves but also hunt for shallow ocean water fishes. You can also do that while snorkeling. By the way, Krakal Beach is the one of best spots to enjoy the beautiful sunset.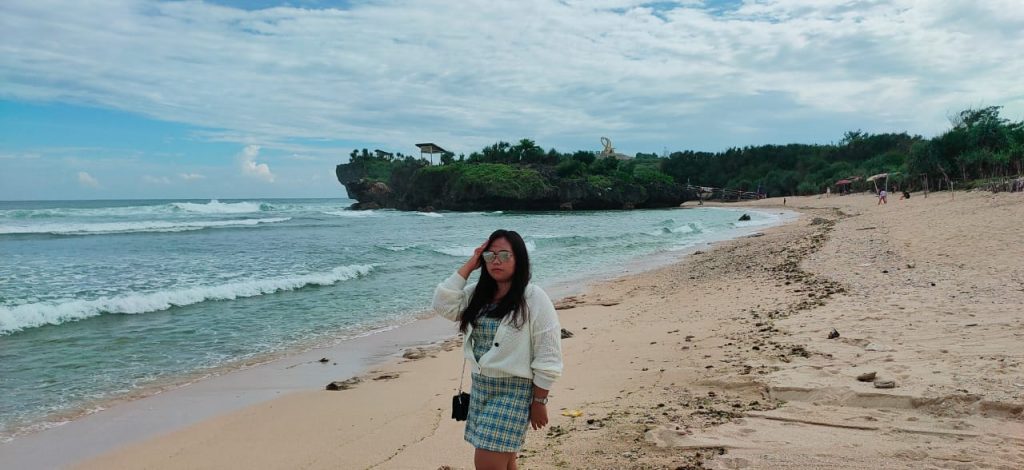 If you visit Krakal Beach, you don't need to worry about the facilities. As a popular tourist icon, local entrepreneurs have built adequate facilities. Toilet, parking area, restaurant, and rest area that visitors can use to make their life comfortable while on Krakal Beach. And most importantly, visitors who want to stay overnight don't need to worry because there are several hotels available in the area.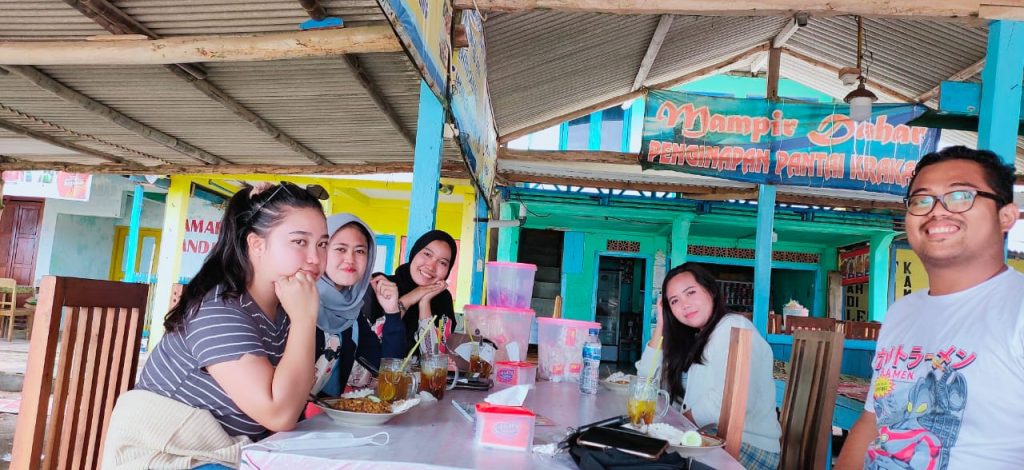 In this picture, we were having lunch at Krakal Beach. At there, so easy to find very delicious and affordable restaurants. Many restaurants serve fresh seafood dishes, as well as typical Yogyakarta dishes. Also, we can enjoy the dishes with the breeze and beautiful beach view.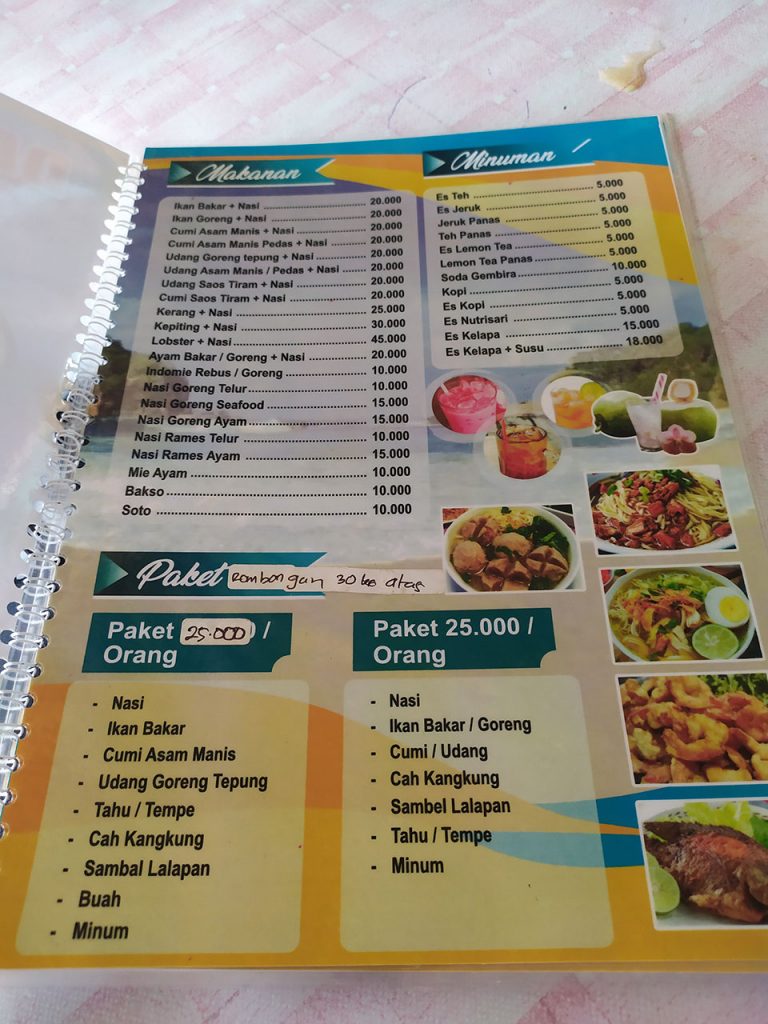 Krakal Beach is located in Ngastiharjo Village, Tanjungsari, Gunungkidul. Only with an entrance ticket price of IDR 10,000 visitors can enjoy the natural scenery and can explore Krakal Beach. For those of you who don't want to be muddled with organizing trip, you can order a Yogyakarta Tour Package at an affordable price. You don't need to think about transportation, routes, and food stalls, etc., because everything has been arranged in such a way and of course with prime quality. So, let's visit Krakal Beach with your lover, friends and family. Stay safe, everyone!