Hi traveler? Do you still feel okay at home or do you have the urge to go out again? Hmm, if I tell you the newest super cool tourist spot, do you still want to stay at home? LoL
This time I will introduce the newest tourist attractions in Yogyakarta that you must visit. This special attraction is located at Bolang, Girikarto, Panggang, Gunung Kidul Regency. As you may already know from previous posts on this site, Gunung Kidul Regency is indeed one of the regencies in Yogyakarta that offers many contemporary tourist attractions that you should not miss. One of the newest is HeHa Ocean View.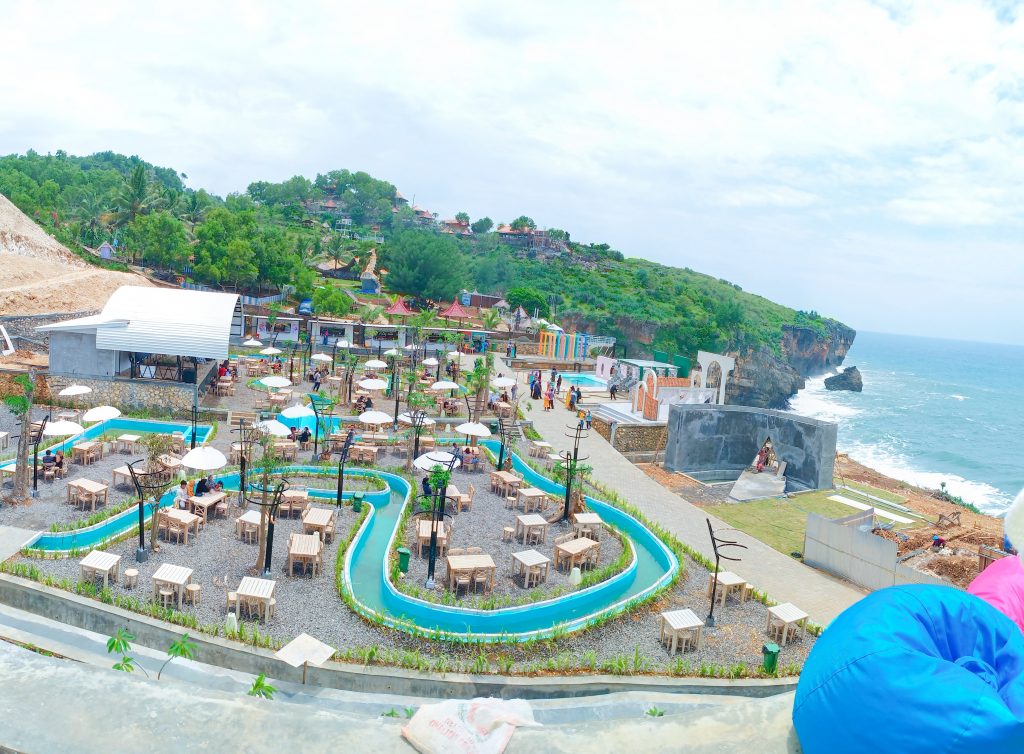 HeHa Ocean View has just opened to the public starting Monday, 1/1/2021. Therefore, the process of building this tourist spot is still 80%. Because this tourist spot's location is on the hills and the site is quite wide and slightly terraced, the place is divided into several areas, i.e., the top area, middle area, and bottom area. You can immediately enjoy the high seas view when visiting this place because its location is right on the edge of the cliff.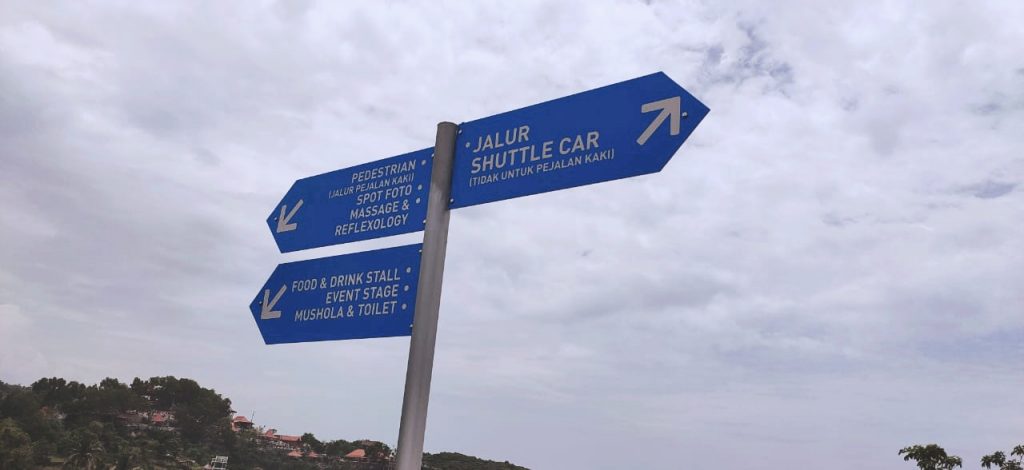 HeHa Ocean View has many "instagramable" spots for taking pictures. Curious? Here are some cool portraits I took yesterday. Oh by the way, yesterday my friend and I visited HeHa Ocean View using Jogja tour operator for convenience.
A scenic point at the edge of the cliff
From the main entrance, we can clearly see from above a beautiful view and a whole hangout place, including the open sea that stretches wide surrounded by cliffs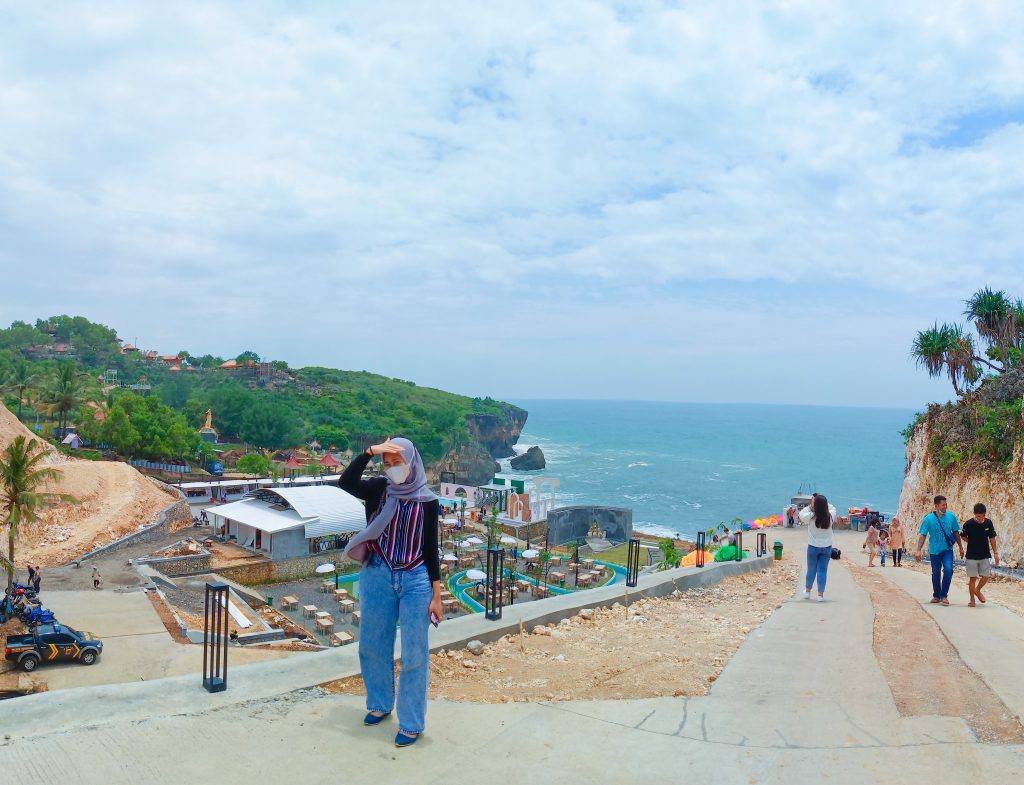 Outdoor cafe and live music
There are several tables and benches made of wood neatly arranged in the open space. Also, several outdoor umbrellas are provided for tourists when they come during the day to protect them from the heat. While sitting back and enjoying the view, you can order a variety of available food and drinks. What makes this place even more impressive is the presence of an entertainment stage right in front of the hangout area to impress visitors. Moreover, there is also a concept of an artificial river colored in blue that beautifies this site.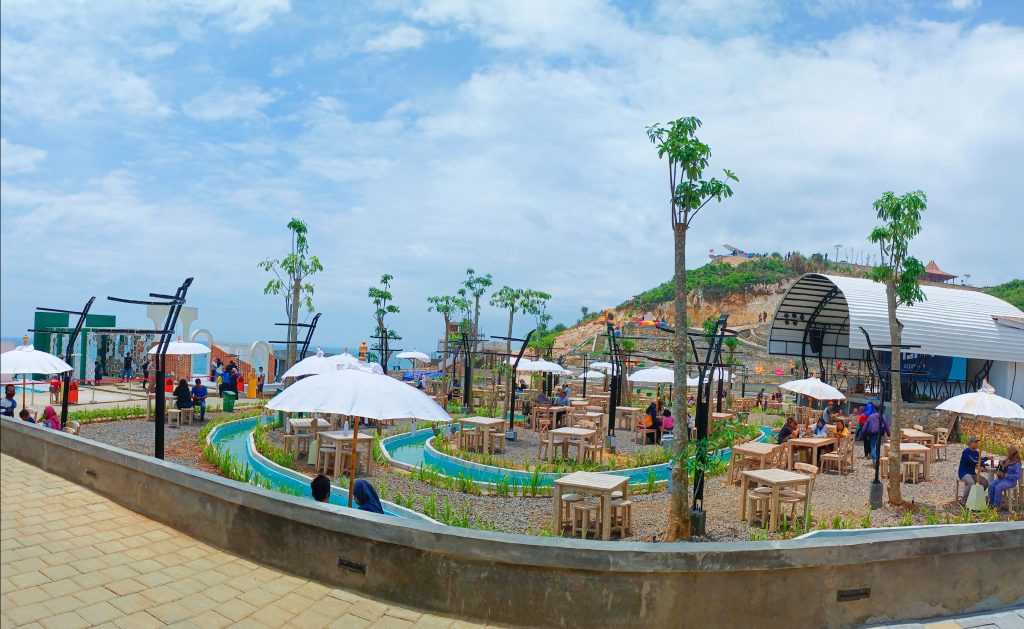 Fascinating photo spots
HeHa Ocean View provides unique and Instagram-able photo spots. To make your Instagram feed even showier, take some time to take pictures at the locations on the edge of the cliff. Note that you need to spend some money if you want to take photos at that spot. The price is around IDR 10,000-20,000 per location. Therefore, prepare your best camera and don't forget your attractive outfit so that you get cooler results.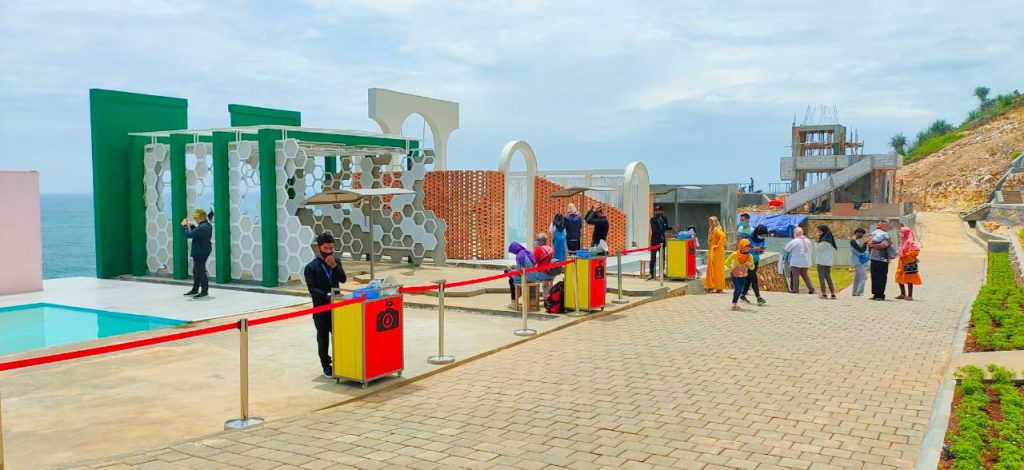 The most recommended visit time is afternoon towards evening. You can enjoy the sunset and continue to enjoy the night atmosphere with the beautiful lights, which will undoubtedly make you feel cozy and romantic.
For now, HeHa Ocean View is still not perfect because of the ongoing construction of facilities and additional buildings such as restaurants and photo spots. But, you don't need to worry because the main facilities such as toilets, prayer rooms, and faucets for washing hands are already available properly.
For those of you who are interested in visiting HeHa Ocean View, you can go directly to the location which operates every day with a different price structure:
Every Monday-Friday, HeHa is open from 10.00 AM to 03.00 PM with a ticket price of IDR 10,000. Meanwhile, from 03.00 PM to 09.00 PM, the ticket price is IDR 15,000.
On Saturday-Sunday, HeHa is open from 10.00 AM to 03.00 PM for IDR 15,000. Meanwhile, from 03.00 PM to 09.00 PM, the ticket price is IDR 20,000.
During the pandemic, this attraction implements strict health protocols, such as checking body temperature, requiring visitors to wash their hands, wear masks, and keep their distance from other visitors.
What do you think, guys, want to stay at home, or do you want to visit Heha? As it's still a hot tourist spot, come on, don't miss the train! See you on the next trip!