Hello everyone! I recently visited one of the tourist attractions in Jogja which is the favorite destination for both domestic and foreign tourists. One of the beaches that offer natural beauty in Jogja is Gesing Beach. The beauty of this beach is on par with the famous beaches in Bali or even overseas.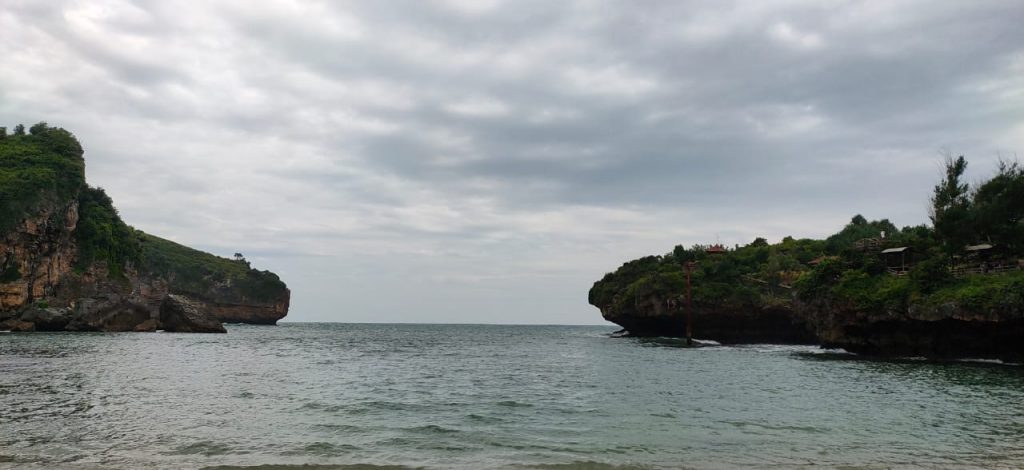 Gesing Beach is known as the fisherman's beach. Therefore, when I visited this place, several rows of fishing boats were leaning on the shoreline, thus becoming the main attraction there. This beach is one of the recommended places for tourists who want to snorkel and fishing.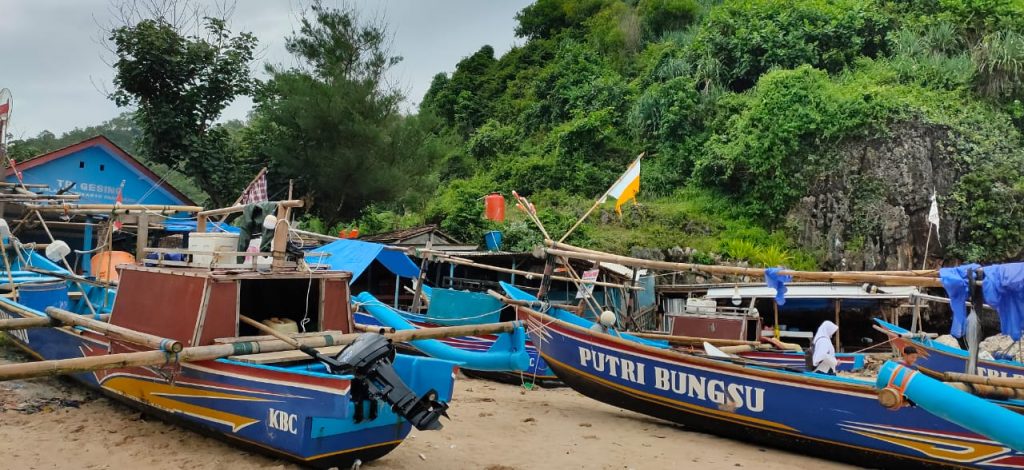 Although Gesing Beach has a remote location, they have adequate facilities, such as toilets, mosques, fish auction places, and restaurants. For accommodation, tourists don't need to worry because there are several hotels in the beach area, one of them is the Orchid Inn Hotel. Besides, you can camp in the beach area if you want to save cost, but you have to bring your own tents.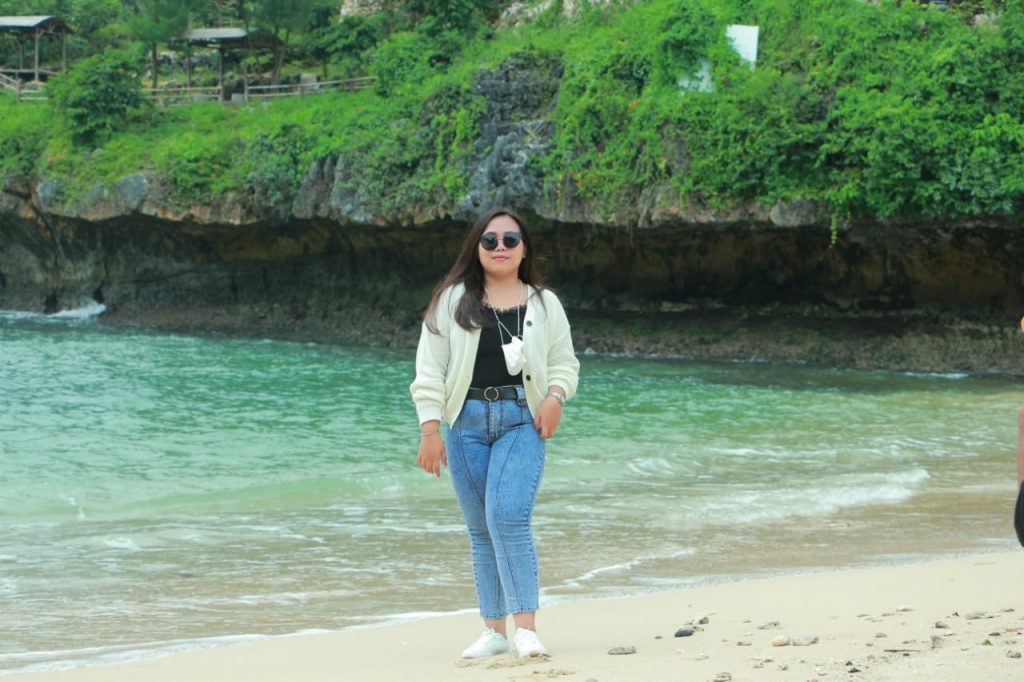 One interesting point about Gesing Beach, known as fisherman's beach, is its culinary delights. Gesing Beach is the perfect location to enjoy seafood with beach vibes. No wonder the beach is always crowded during lunchtime.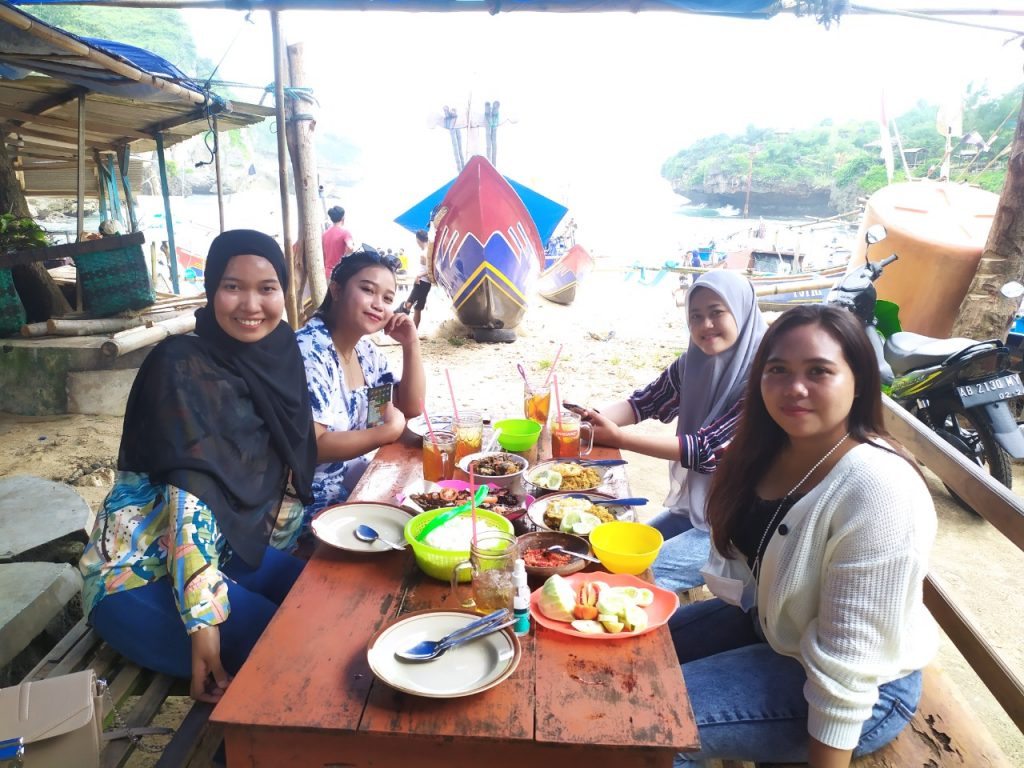 This was the moment when we had our lunch while enjoying the beach vibes. As you see in this picture, the fish served here were fishermen's catch and were still fresh. Hence, there is no doubt about the quality of food in Gesing Beach because it is delicious and the price is relatively low.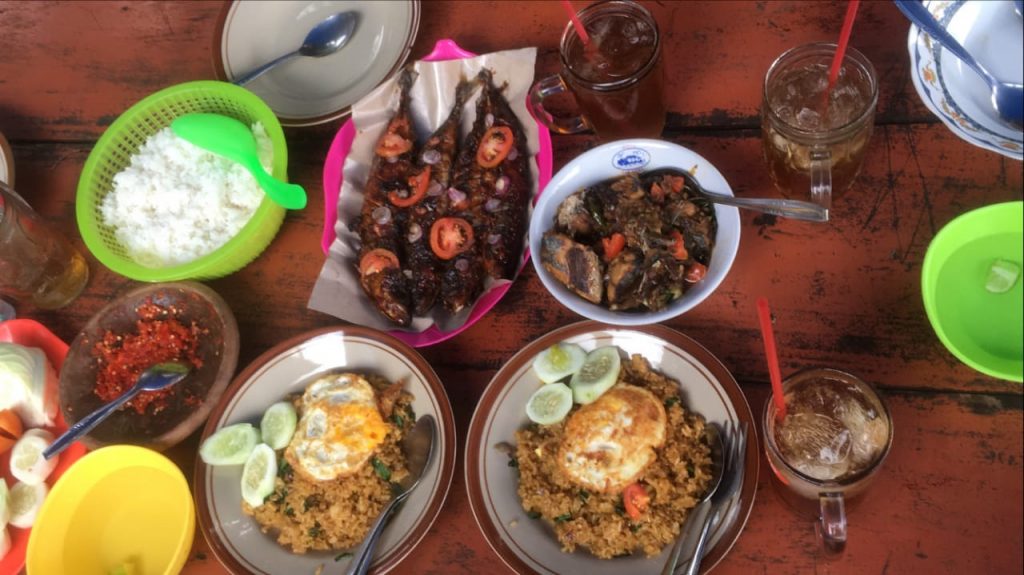 Gesing Beach is located at Bolang, Girikarto, Panggang, Gunung Kidul Regency, Yogyakarta. To visit Gesing Beach, you don't have to spend a lot of money because the entrance fee for each person is only IDR 5,000, and the parking fee is IDR 5,000 for cars and IDR 2,000 for motorbikes.
You can expect a beach that offers natural beauty, a pleasant atmosphere, and an entrance ticket at an affordable price at Gesing Beach. At that time, I visited this place with friends using a local travel agency that provides Yogyakarta tour packages. With them, I was finally able to see and explore amazing beaches, and of course, my trip was even more memorable.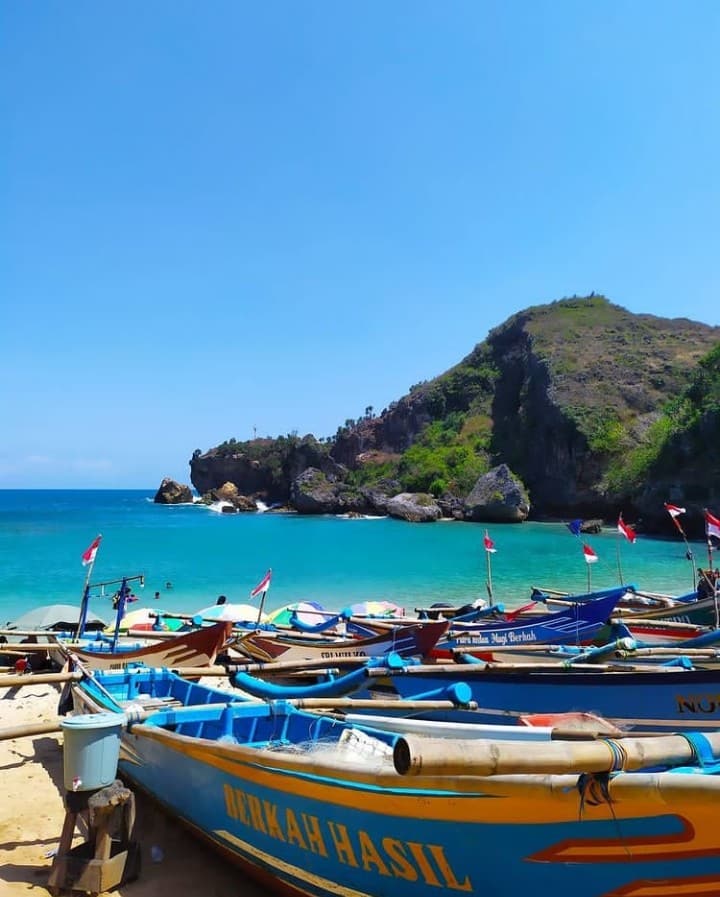 Fellow travelers, let's go to Gesing Beach. Let's visit and explore the amazing tourist spots in Jogja. But still, remember to always adhere to health protocols. Happy holiday!