Apart from being an amazing tourist destination, Yogyakarta is also famous for a variety of traditional culinary delights. So this time, I will introduce one of the traditional restaurants in Pronosutan, Kembang, Nanggulan, Kulon Progo Regency, Yogyakarta.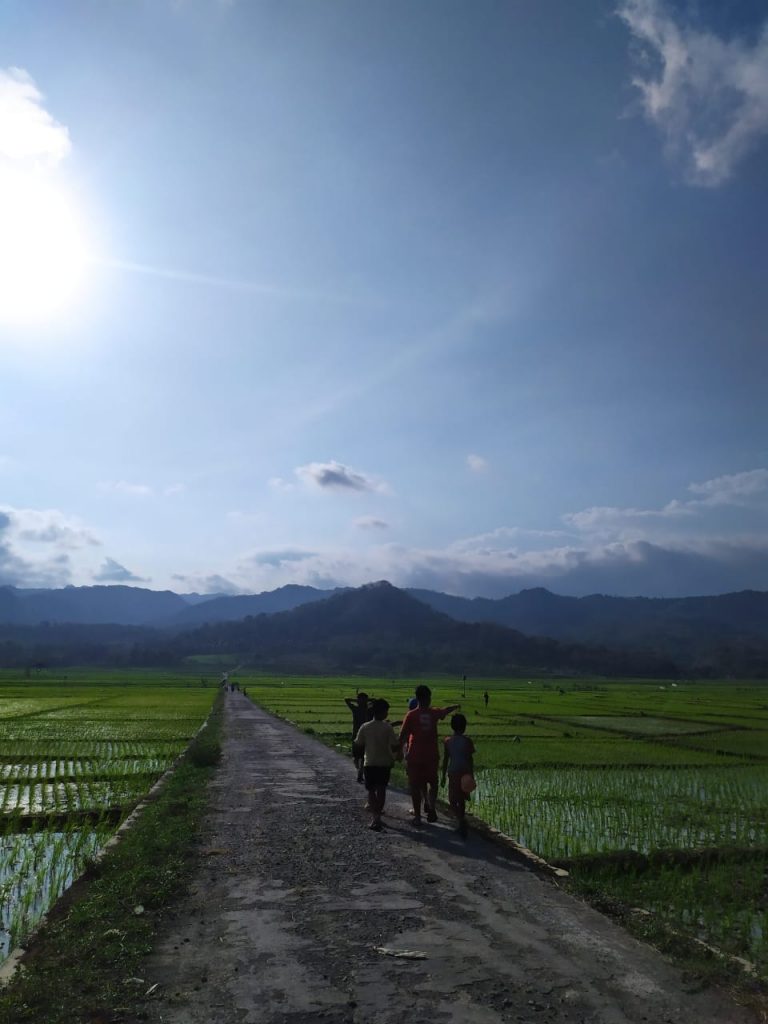 If you want to find a distinct atmosphere during lunch, you can go to Geblek Pari Nanggulan. Geblek Pari is a restaurant that offers a panoramic view of nature and has a concept that is identical to a typical rural atmosphere, so you can also do picnic at this place. I think this place is incredibly fun because you can also cycle around the Geblek Pari area. The beautiful courtyard and gentle breeze make visitors want to linger in this place. Besides that, you can also see 180° views of rice fields surrounded by mountains.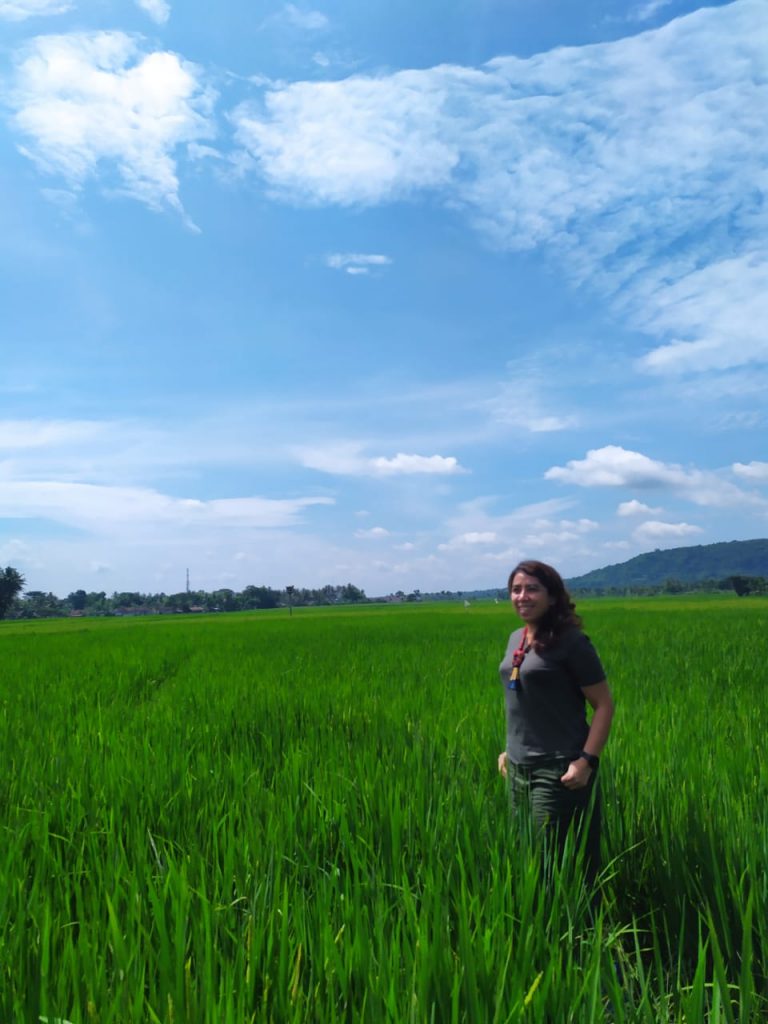 This place is being managed since 07/10/2017. When you arrive at this place, you will see tables and chairs made of wood and bamboo. Then you will be welcomed to the buffet area which has a nuance like a traditional Javanese kitchen. You can choose some traditional food and drinks typical of Yogyakarta. Then another unique thing is that the dishes provided can change every day.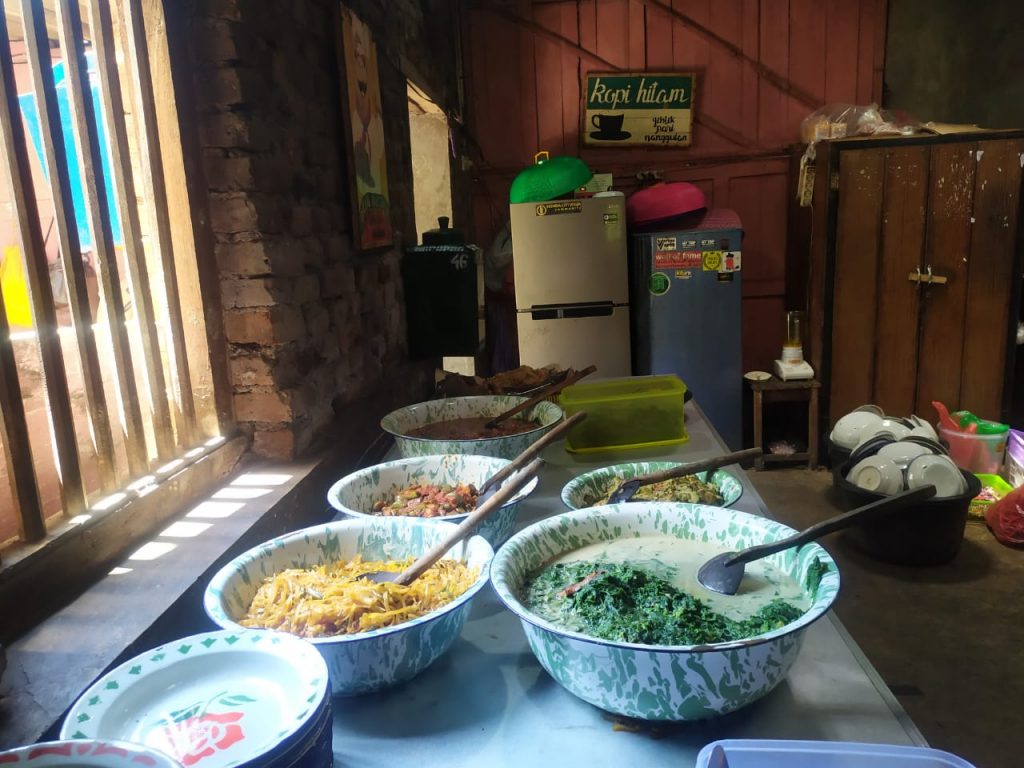 Besides the main course, you can also enjoy snacks such as fried bananas, tempe mendoan (crispy fried tempeh), and bakwan (deep fried vegetable fritter). You can also try Geblek, which is a typical Kulon Progo food made from cassava flour. The texture that is crunchy on the outside and soft on the inside is like Cireng, a typical food of West Java. Therefore, it is not surprising that this traditional restaurant is called Geblek Pari, which the name comes from the traditional food of "Geblek" and "Pari" which is a Javanese language means rice, which refers to the expanse of rice fields around the location.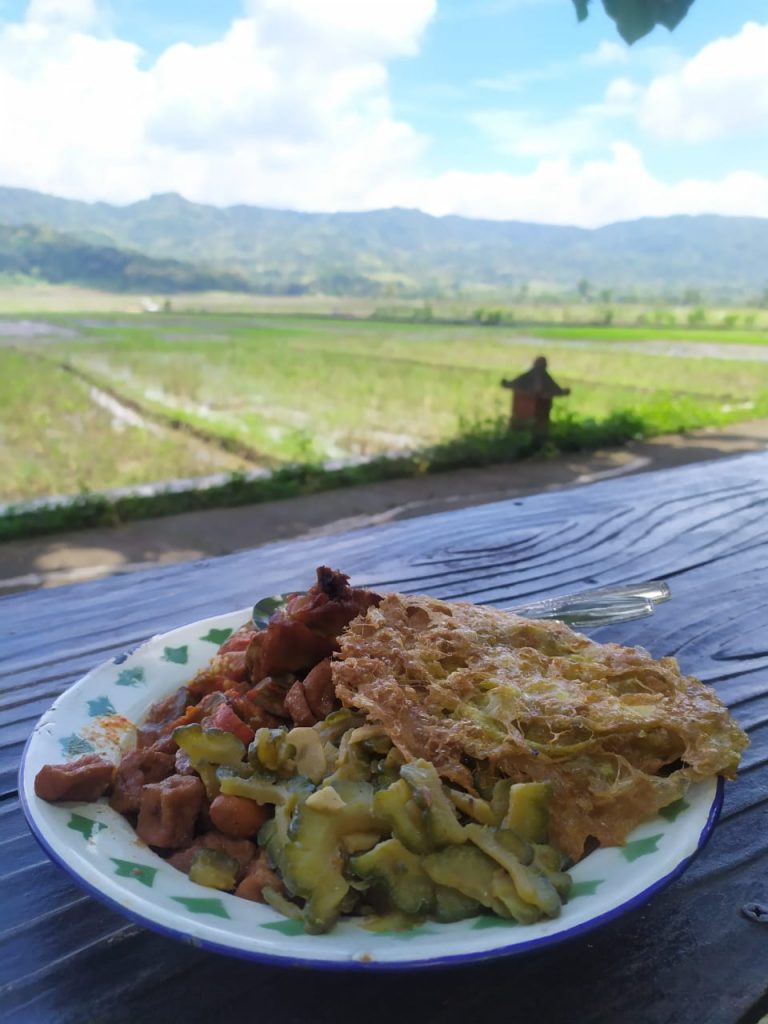 You don't need to worry about the price because it's quite cheap:
Unlimited rice and vegetable dishes: IDR 10,000
Assorted main dishes: IDR 3,000-9,000
Snacks: IDR 5,000
Drinks: IDR 2,000-8,000
What's even more unique is that you can pay when you finish eating, so honesty is important at Geblek Pari guys!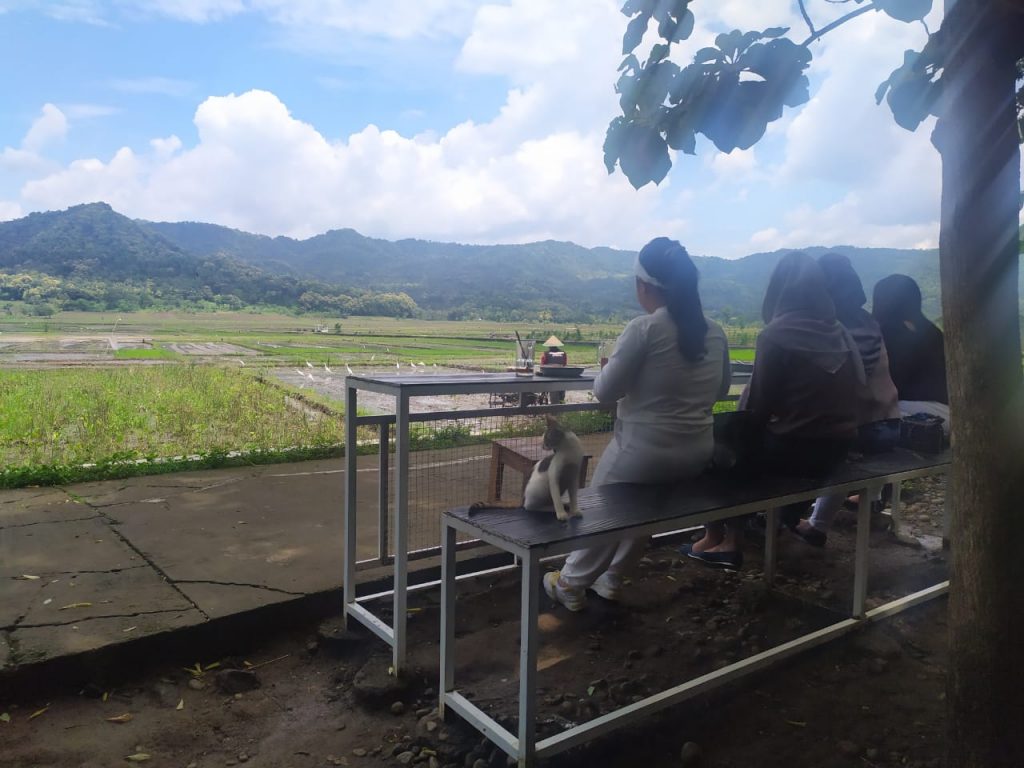 To get the best view, it is recommended that you come during this period:
1st planting period: paddy will turn yellow in March
2nd planting period: paddy will turn yellow in July/August
3rd planting period: paddy will turn yellow in December
So come before the rice begins to be harvested so that you will not find fields that are barren after being harvested.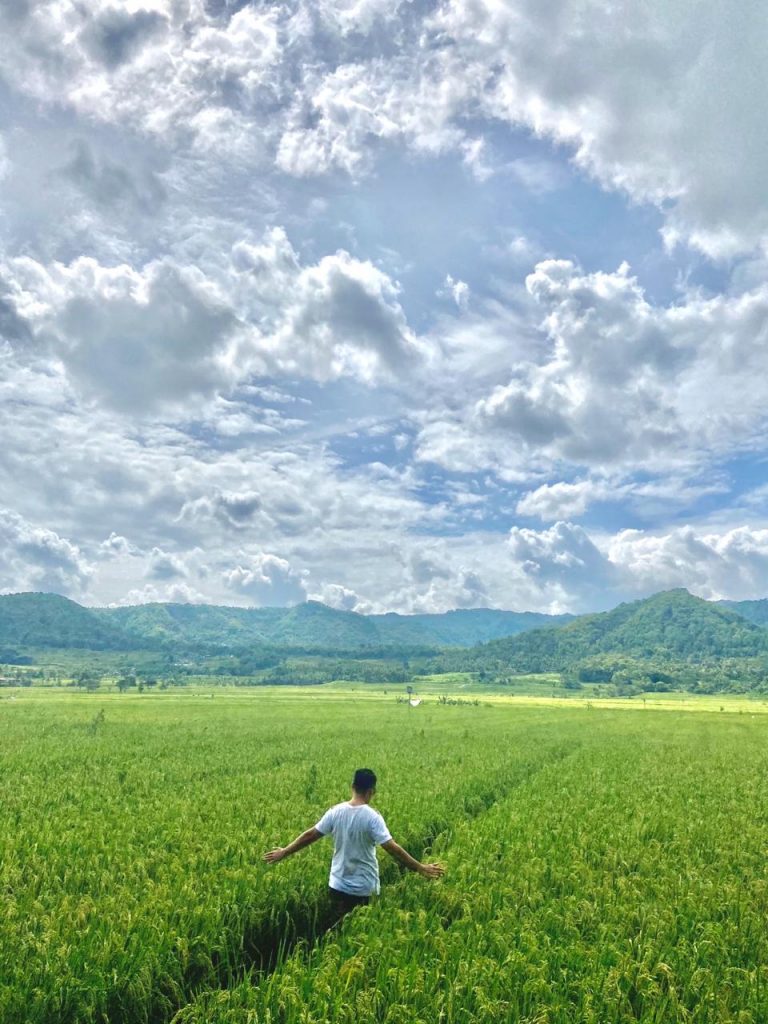 During this pandemic period, Geblek Pari remains open every day:
Monday - Friday, open 08.00 AM - 06.00 PM
Saturday - Sunday, open 07.00 AM - 06.00 PM
So what do you think guys? Let's go together to this local restaurant because I also miss the atmosphere there. Anyway, I came to this place using a Yogyakarta tour operator where you can order affordable yogyakarta tour packages there.