You don't need to go to distant attractions to enjoy your vacation. The most important thing is to pick the most attractive and gives the most positive impression to all. This time I want to review one of the hidden gems restaurants that are worth a visit for all, both young and old. Floating Resto Sleman, from the name alone, you can guess that this restaurant carries the concept of floating or docked on the water. It is already fun just by imagining how the place would look like. If you have the time, we recommend you to take a look, guaranteed you won't regret it.
Floating Resto Sleman, Wisata Andalan Baru Jogja
Floating Resto Sleman is located at Jl. Roro Jonggrang Beran No. 8, Beran Kidul, Tridadi, Kec. Sleman, Sleman Regency, DIY. The restaurant, which was launched in October 2020, is also often called Floating Resto Jogja because it is still in the Special Region of Yogyakarta. The thing that makes this restaurant superior compared to other floating restaurants is the build quality because this restaurant uses the services of an expert from Rawa Pening who has fifty years of experience in making floating houses, so we can see that the building is magnificent and has extraordinary build quality. In addition, the architecture of the building is extremely beautiful and the presence of a huge sailing ship makes the design of this floating restaurant perfect.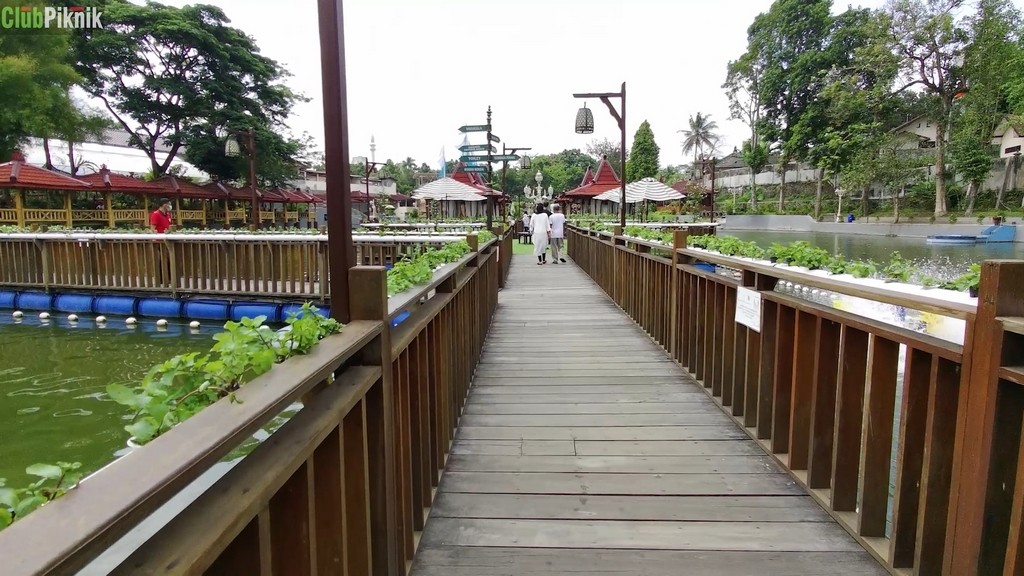 Before we can enter the restaurant, we have to make a reservation first. So after parking the motorbike, there is already a guard in the front yard area who is ready to serve visitors, to make sure visitors write data in the guest books. Maybe one of the purposes of this activity is to do "contact tracing" and limiting visitors so that the place won't be too crowded since government regulations require restaurants to only serve 50% capacity due to PPKM (Covid restriction). After writing our data, we then use a canoe or "gethek" to go to the restaurant area in the middle of the lake. There are two boats owned by Floating Resto Yogya, namely Nakula and Sadewa.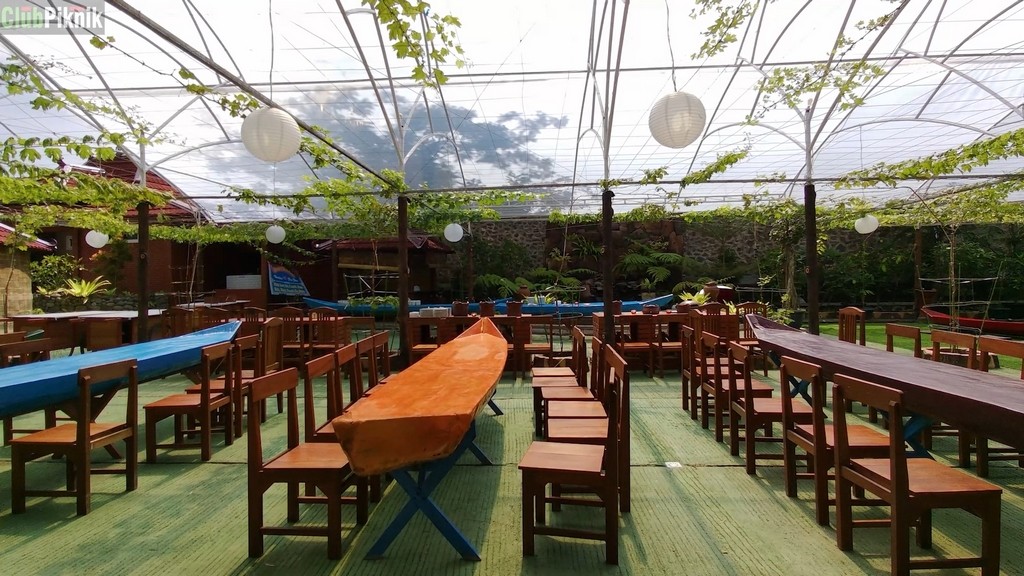 Inside the restaurant area, there were already officers ready to serve visitors to find a comfortable seat. That time I chose a gazebo with a minimalist sit on the floor "lesehan" concept because considering there were only two of us. If over seven people come, they can use the middle area that is more spacious. No need to worry about running out of seats, because Floating Resto Jogja is quite massive, so there are many gazebos available for visitors. Even if the gazebo area is fully booked, there is still a wide place special for groups with unique concepts, i.e., boat-shaped tables both seat and non-seat (sit on the floor). And what is certain is that every corner of this place is photogenic. Yes, there are lots of interesting and memorable photo spots.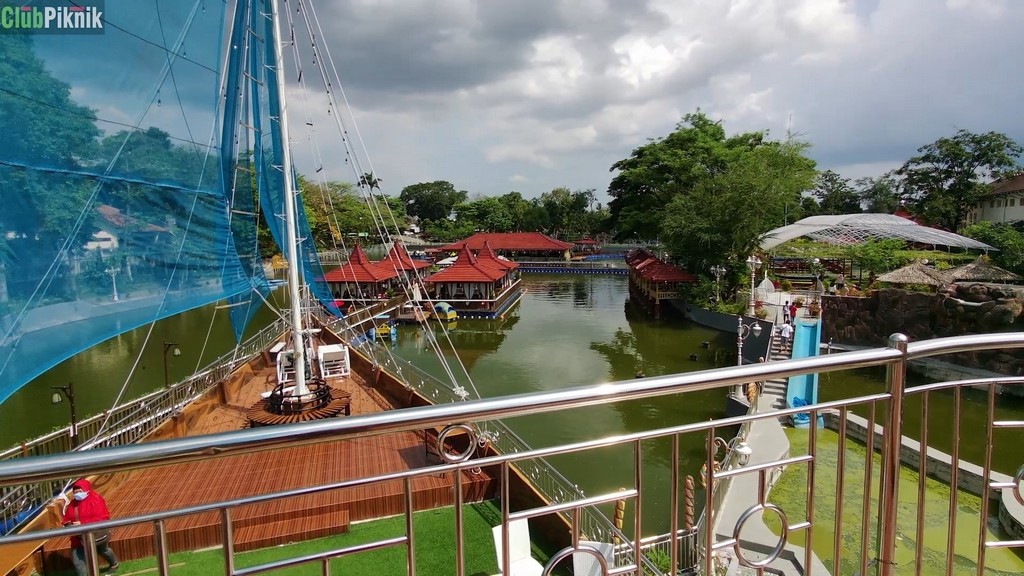 There is also a play area with swings, slides, and swivel bowls for childrens. What's different from the other restaurants is the Phinisi Café. Yes, Pinisi or a sailboat that is so big that people use it as a place to take pictures with family or partner. Actually, Pinisi was used as a café, but when I visited the Floating Resto the cafe wasn't operating yet, so I was still free to see many big fishes in the lake area and the view of the Floating Resto from inside the sailboat. By the way, they also serves group packages or large parties, but you must make a reservation in advance, so that the servers can find a comfortable place and reserve it for you.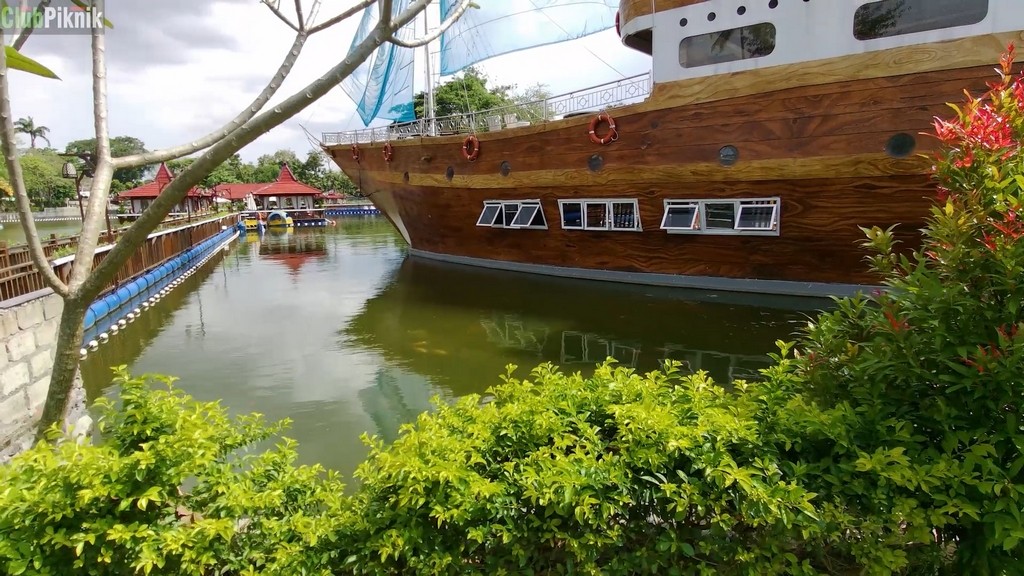 After reviewing the place, now let's review the food. The types of food provided vary from snacks such as mendoan (fried tempeh), fried potatoes, spring rolls, then heavy meals with various types of dishes, such as sweet and sour gourami, rujak seasoning, honey grilled tilapia, fried tilapia, flour fried dory, spicy sour squid, dory mayo, sweet and sour squid, grilled chicken, ungkep (braised) duck, and many more. For drinks, there are also many choices ranging from juice, squash, tea, coffee, to float. We ordered spicy-sweet squid, dory mayonnaise, milky lychee, mojito, and two portions of white rice. As for the taste, there is nothing special, even the squid that we ordered was not fresh, but the taste of the sauce was quite good, thick with a dominant sweet taste and a little spicy taste. The dory mayo was good but not too special. Dory fish coated with breadcrumbs and then deep-fried, thus very crispy, so when ate it, it feels really crunchy.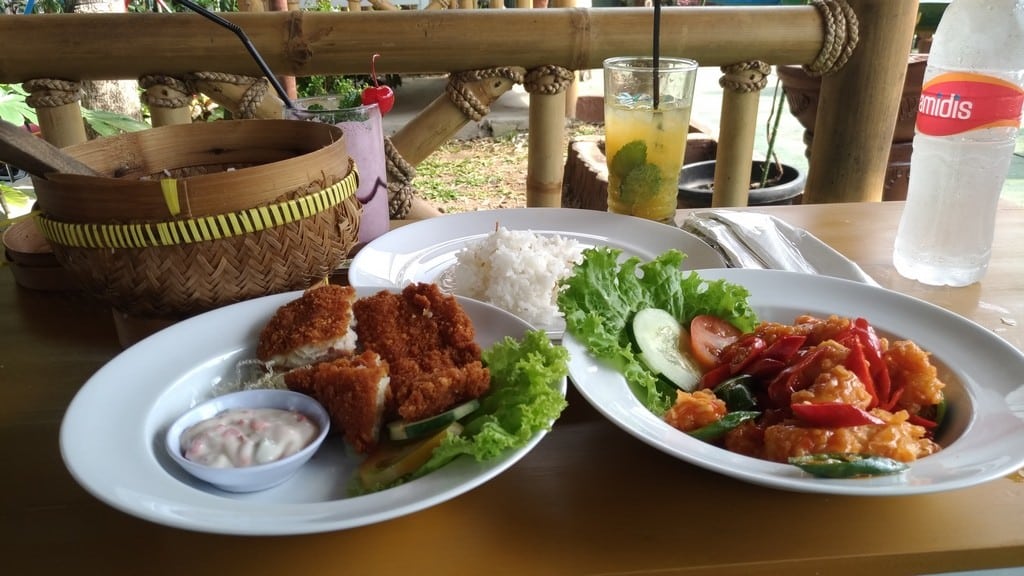 We think it's a shame if a place that is so majestic and luxurious, but the food served has an ordinary taste. Perhaps this is because the food menu is too extensive so that various problems can arise, such as it is more difficult to maintain the freshness of the raw ingredients of various dishes, then the cook can also lose focus on maintaining the quality of the taste. If the chef takes out some items and then makes it compact so that only special foods with perfect taste are available on the menu, maybe this restaurant will become a mainstay restaurant in Sleman and DIY.
So, in conclusion, Floating Resto Sleman is a restaurant that carries the concept of a restaurant docked on the water with a good, spacious, and stunning layout. Because the place is spacious, it is suitable for couples, families, to large party groups. The food menu has a variety of choices, but the taste of the food is less attractive with a flat/boring taste and not fresh (for the squid dish). Even so, this restaurant is still fairly recommended because the place is really something.