Hi guys, how are you today? Great as always? Hopefully, you guys don't get bored reading my writing ?
This time I will review local restaurants in Yogyakarta. For those of you who are curious, the reason I always give reviews about exciting places in Yogyakarta is that: the first reason is low budget. Because in Yogyakarta, many natural attractions are low cost but not "cheap," there always gives a meaningful impression to every visitor, including me. The second is because many of my friends live in Yogyakarta, and finally, the third reason is that not only the attractions are fascinating, but also the foods in Yogyakarta are delicious and really recommended to try. Well, this time I want to discuss dishes that you should try, especially for those who wish to explore beaches in Bantul area, you could stop by this place. It's much better if you also try these local restaurants before or after you do the beach hopping, right?
Ayam Goreng Jawa Mbah Cemplung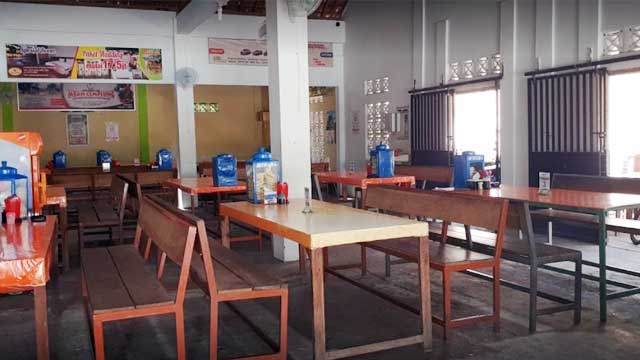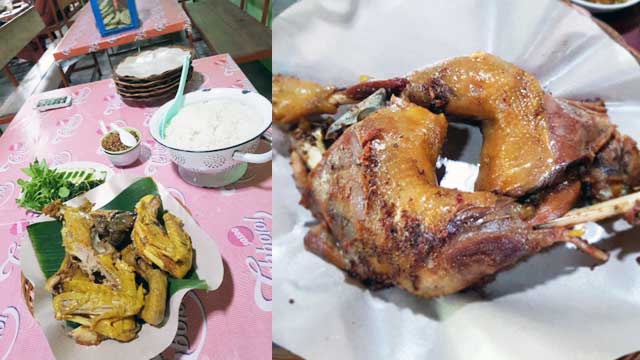 This restaurant, literally translated as Javanese Fried Chicken "Grandpa Cemplung," serves extraordinary Javanese fried chicken. Honestly, when I first came here, I was quite surprised by the size and the texture of a large and fleshy Javanese chicken. Even though the chicken served was very large, but the savory flavor of the seasoning deeply penetrated to the bone. This humongous fried chicken is usually served with white rice, sambal, and vegetables. The place is also pretty big, so you don't need to worry about the long waiting list. The price is affordable (or rather cheap), the food is very satisfying, no shenanigans, no bs; thus, I really encourage you to try! This restaurant located at Sendang Semanggi RT No.05, Sembungan, Bangunjiwo, Kasihan District, Bantul Regency, which is very close to Kasongan, the place for purchasing various pottery souvenirs.
Ingkung Kuali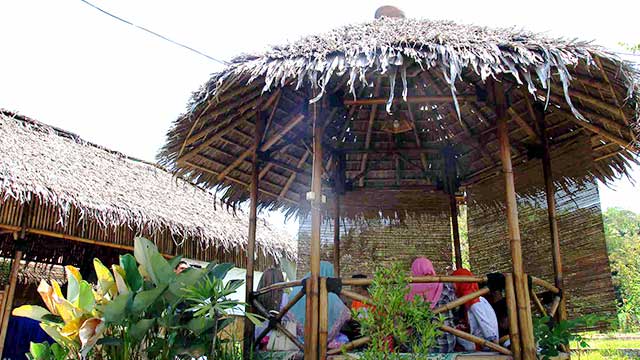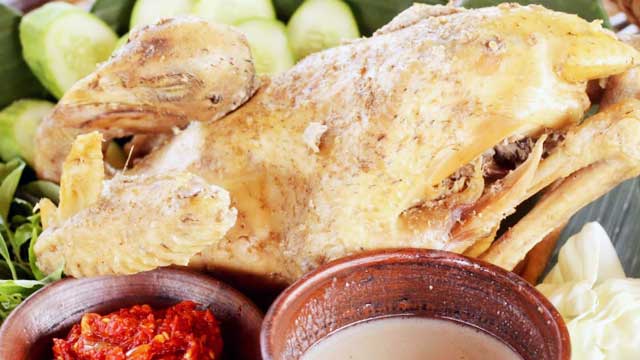 Not much different from the Mbah Cemplung's fried chicken, there is another tasty native chicken delight that is unique and suitable for tourists who are visiting Yogyakarta, especially for those who are heading to the South Coast. Ingkung Kuali (literally translated as the whole chicken cauldron) usually served in the form of a seasoned whole chicken. However, depending on the number of people who order, this chicken also can be cut in half. Yesterday, I just came there with one of my friends, so we were offered a package of half-cut chicken complete with its liver, along with areh (i.e., processed coconut milk spice), a small basket full of rice as well as fresh vegetables and sambal (i.e., special chili sauce). For the taste, there's no need to doubt, the meat was tender, soft, plus the seasoning was uniquely delicious. Obviously, it wouldn't last long. In just 20 minutes, the chicken disappeared, and only small bones left as remains. Other than the delicious dishes, the atmosphere of the place is also very calming. There are a large capacity cottage and several minimalist gazebos for 2-4 people. The atmosphere is completed by the view of rice fields around the gazebo and a breeze which is ready to accompany your lunchtime. You will be guaranteed to enjoy the fresh air along with the rural concept mixed with luxurious and tempting culinary offerings. Ingkung Kuali is located at Kalakijo RT 02, Guwosari, Pajangan, Kedung, Guwosari, Bantul Regency.
Gudeg Yu Djum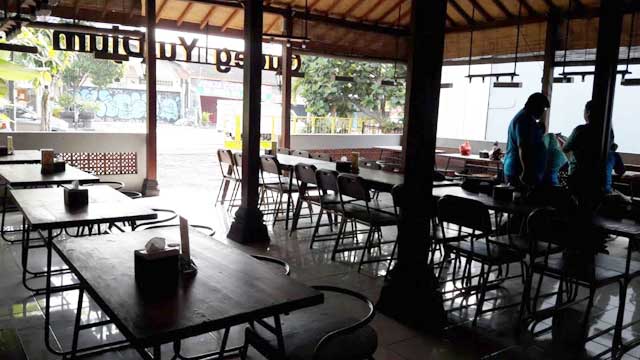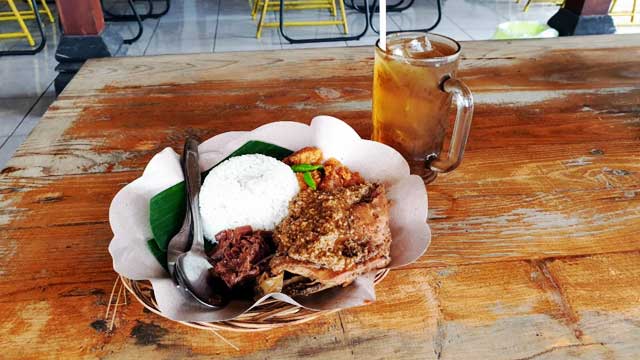 In Yogyakarta, besides being known as a Student City, many travelers also call it a Gudeg City. Gudeg is a native dish unique to Yogyakarta. It made from young jackfruit meat, dried, then processed using various spices such as coconut milk, brown sugar, and other flavorings. This dish is well known not only for locals but also tourists. This food, which relies on local wisdom, is usually served with another unique dish called sambal goreng (i.e., green beans, tempeh, and buffalo skin, fried in a chili paste), along with eggs, or chicken, is very tasty to eat with warm white rice and crackers. The most famous and legendary Gudeg brand throughout Yogyakarta is Gudeg Yu Djum. Gudeg Yu Djum already has many branches, one of which is in the area of Jl. Mayjend Sutoyo, Mantrijeron, Mantrijeron District, Yogyakarta City, which is close to the main route to Parangtritis Beach. Gudeg Yu Djum does have unmatched taste compared to the other brand, well... depends on your taste actually, I think this is the most delicious dry Gudeg.
Now, what do you think guys? Which one from the three restaurants that I described above tempt you the most? What clear is that once you taste one of these dishes, it will never leave your memory and you will crave this food again. Come and enjoy these elegant, classic, unique dishes special from Yogyakarta City. Also, for those of you who want to get the maximum travel experience, you can use the Yogyakarta tour provider that I frequently use, to make your holiday even more enjoyable.