Yogyakarta and its nearby surroundings are indeed known as the center of tourist attractions in Indonesia. That is because you could find all kind of tourism objects here. If you want to go to the beaches, Yogyakarta has Parangtritis, Indrayanti, Baron, Kukup, and many more. If you wish to explore the mountains, Yogyakarta has Mount Merapi, which often used as one kind of attraction for those of you who want an anti-mainstream adventure. For those who are searching for cultural heritage, Yogyakarta has many historical places. I can guarantee that your knowledge will increase, and you will become wiser.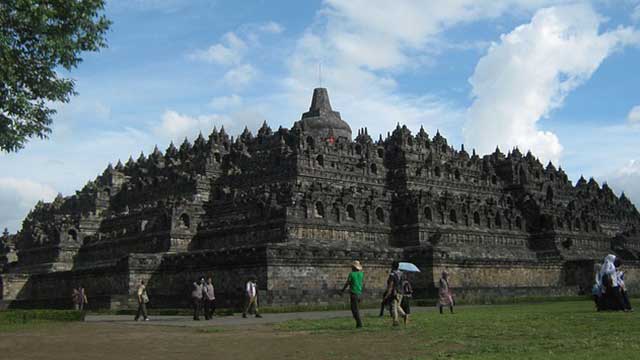 Now I want to review the beauty of the Borobudur Temple. Who doesn't know this temple? This historical place, the seven wonders of the world, is one of the icons of Magelang, Central Java. Anyone who visits Yogyakarta inevitably doesn't want to miss the splendor of this humongous temple because the distance of the Borobudur area and Yogyakarta is quite near. In this temple, we will be amazed by the luxury of the largest Buddhist temple in the world with unique classical ornaments built since the ninth century during the Sailendra Dynasty by architect Gunadharma. The temple, which consists of nine platforms piled with 2,672 relief panels and 504 Buddhist statues, can undoubtedly make almost everyone who visits this place feel amazed. No wonder why many tourists got addicted and want to come back again to visit this temple.
Moreover, many artists and government officials from both inside and outside the country always take the time to go here, one of which is President Barack Obama in 2017 during his visit to Indonesia. Besides that, Mariah Carey's came to Indonesia in November 2018 and then held her solo concert at Borobudur Temple with a stunning appearance and grandeur of the elegant design of the place. So it is undeniable that thousands of spectators have really enjoyed the presence of the diva who well-known for her five-octave vocal range capability.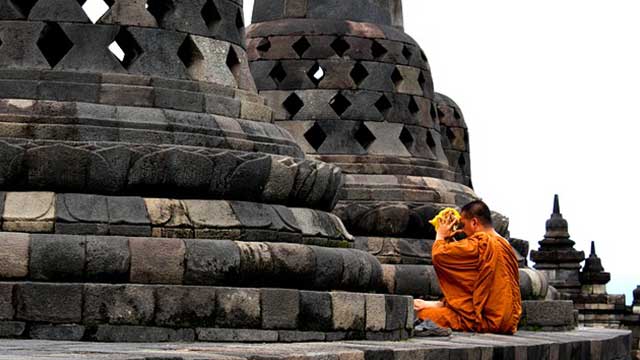 Although this Borobudur temple is used as a tourist spot, this place is also used as a place of worship for Buddhist people as well. During the celebration of Vesak, all Buddhists from all over Indonesia will flock to worship at the temple, therefore during the ceremony, Borobudur Temple usually closed for tourists. Therefore, if you want to visit the Borobudur Temple, don't come on Vesak day, guys!
The admission price at Borobudur Temple is fair, in my opinion. For international tourists, you will have to spend $25. Besides, you could also enjoy the sunrise at the cost of $40. I think the prices are reasonable and surely you will get more than you spend. It should be worth to see one of the seven wonders once in a lifetime. When we go inside, we could order a scarf that will be wrapped around our waist to follow the tradition. It is said that if we can touch a stone located in one of the stupas, what we wish will be granted. However, when I tried it, I couldn't grab it, yeah, I know that my hand is short and the position of the stone is quite distant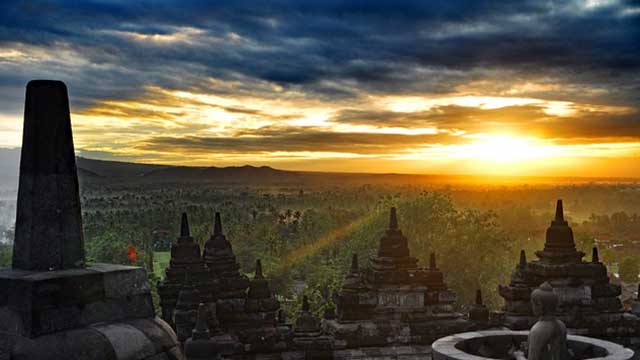 Around the temple, you will see many merchants who want to try their luck to sell various stuff, ranging from foods, beverages, to souvenirs. There is so much to look and to buy here. The price is quite affordable if you know how to bargain. Well, I'm pretty sure it won't empty your wallet if you can resist the temptation. If you are good at bargaining, the items can be sold far cheaper than in the market or minimarkets.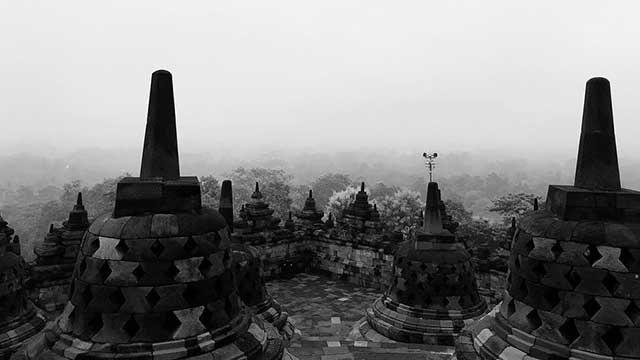 So what are you waiting for? Mark this place as your next destination, because by visiting historical sites, you will get more knowledge. Book your flight to Yogyakarta and start your journey to Borobudur. Yeah, I know that arranging a tour is a hassle, so for those of you who want to be more practical, you can use my favorite tour provider in Yogyakarta. You can also book Borobudur tour packages directly on this operator. For those of you who want to spend the weekend here, there are many exciting lodgings in the Borobudur area guys. C'mon, let's go here!