Hi everyone. A few days ago I tried to come to a hidden gem in the Ancient Volcano area and was very impressed with the calm, serenef atmosphere of the place, and to make it even better the food was delicious! The name of the place is Pawon Purba. Pawon means kitchen in Javanese and Purba means ancient because this place is located in the famous Nglanggeran Ancient Volcano area. So literally this place is a kitchen from an ancient times. No wonder the taste of the dishes, which are dominated by traditional dishes, is very delicious, maybe because the recipes have been handed down from ancient times!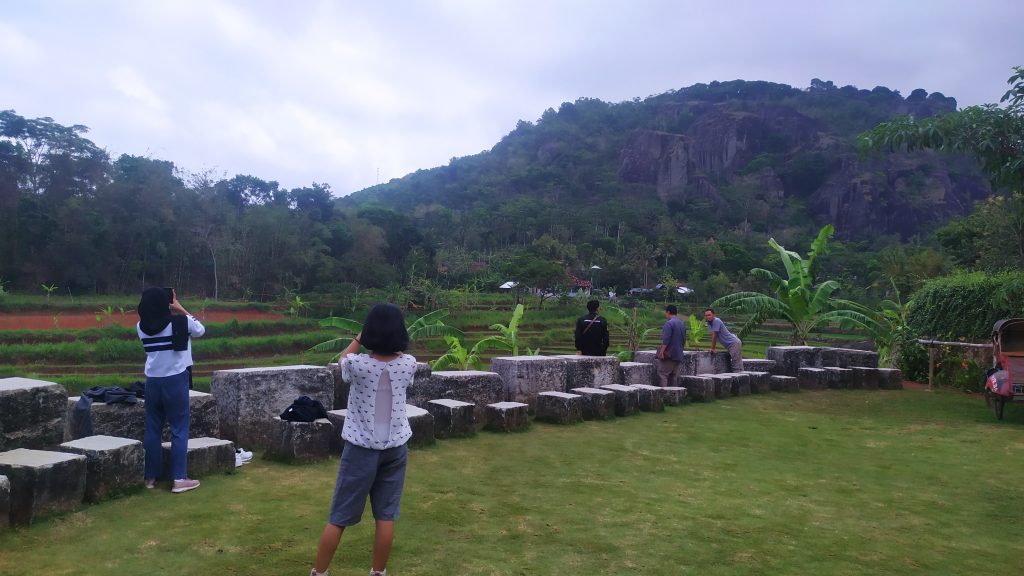 Well, this place serves a buffet, guys. You can take your own rice (there are red, white, and tiwul rice options!) and also you can choose your favorite vegetables and side dishes. It's the same as in other eating places that also serve the concept of providing traditional dishes such as at Kopi Klotok and Geblek Pari. The price is also relatively cheaper here, with a menu variant that is no less diverse than other places. But the most distinguishing thing is in the drink menu, guys. Because the Nglanggeran area is famous for its chocolate production and processed products, we can taste the chocolate products directly! So imagine that we have a good meal there with an amazing view while drinking warm chocolate that comes directly from the farmers there. It's a beautiful experience indeed!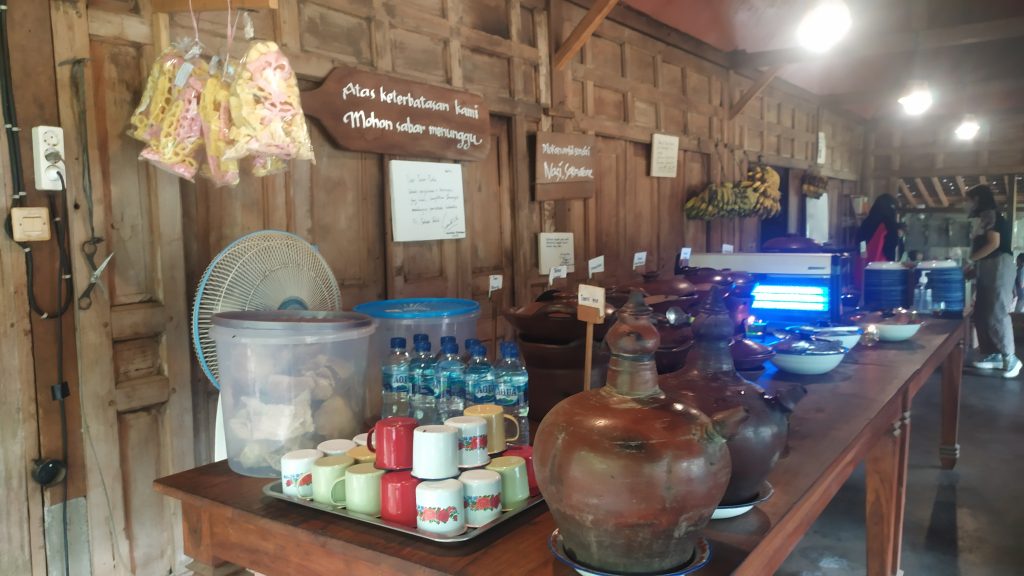 If you want to come here, I suggest coming in the morning. The atmosphere is still calm, the air is still cool, and most importantly the food has just finished cooking. So it's still steaming hot, which is guaranteed to add to your enjoyment when you eat here. Actually, if you want more fun, you can come here after sunrise trekking first at Nglanggeran Ancient Volcano which is very close to Pawon Purba. You can also visit Kedung Kandang Waterfall or continue to explore other areas in Gunung Kidul after filling your stomach here. If you are confused about what to do, you can contact this trusted tour operator in Jogja to arrange your vacation in Jogja. See you in the next story, guys. I wish everyone stay fit and healthy in the midst of this pandemic. Cheers!