One of the restaurants in the Kaliurang area serves a quiet atmosphere with the sound of birds chirping, has a vintage European nuance, plus western food that makes us feel like we are at De Beukenhof (maybe, because we have never been there). Yes, Beukenhof Yogyakarta Restaurant! Its name is the same as the restaurant in Oegstgeest, Netherlands, which has gone bankrupt. Restaurant Beukenhof Yogyakarta is located at the address of the Ullen Sentalu Museum Area, Jl. Boyong Km. 25, West Kaliurang, Kaliurang, Hargobinangun, Kec. Pakem, Sleman Regency, Yogyakarta Special Region 55582. Open from 09.30-16.30 every day except for Monday.
Restoran Beukenhof Yogyakarta, Restoran Mahal di Kaliurang
For those who don't know about Ullen Sentalu, the Ullen Sentalu Museum is a museum that introduces the culture of the Mataram Kingdom which was divided into four palaces located in Solo and Yogyakarta. So the museum exhibits paintings, sculptures, and reliefs depicting Solo and Yogyakarta batik clothing, one of which were worn by KGPAA Paku Alam X, namely GBRAAy Retno Puwasa. Many lessons can be learned when we visit the museum. Coupled with a slightly mystical atmosphere that was supported by the strains of gamelan music, we were brought to a scene in ancient times. No wonder the Ullen Sentalu Museum has been named one of the best museums in Indonesia according to Tripadvisor because the place has a magnificent historical value. But unfortunately, when we visited the museum, we were not allowed to take pictures of it except on one spot with a relief with dimensions tilted 60 degrees which illustrates the concern over the reduced interest of young people in art and culture.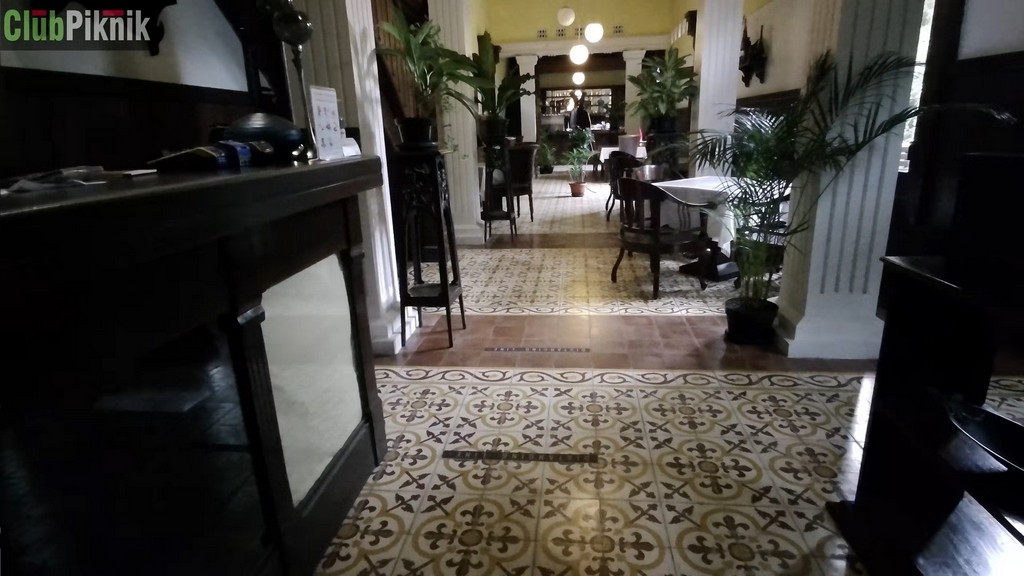 If we want to go to this Beukenhof Restaurant, we will pass the Ullen Sentalu Museum because this restaurant is behind the museum. Yeah, the restaurant is a bit hidden. We then headed to the restaurant, but we were confused because it was the first time. Fortunately, a security guard at the Ullen Sentalu area showed the location of the Beukenhof Restaurant. But the security guard also explained that later there would be guests (implied VIP guests) at the restaurant. At this point, we were wondering if we were not also guests. "Wow, full sir?" - I asked, "Yeah, but just try it..." - said the security guard. Oh, we thought for sure the restaurant was busy, so a reservation was needed to eat there.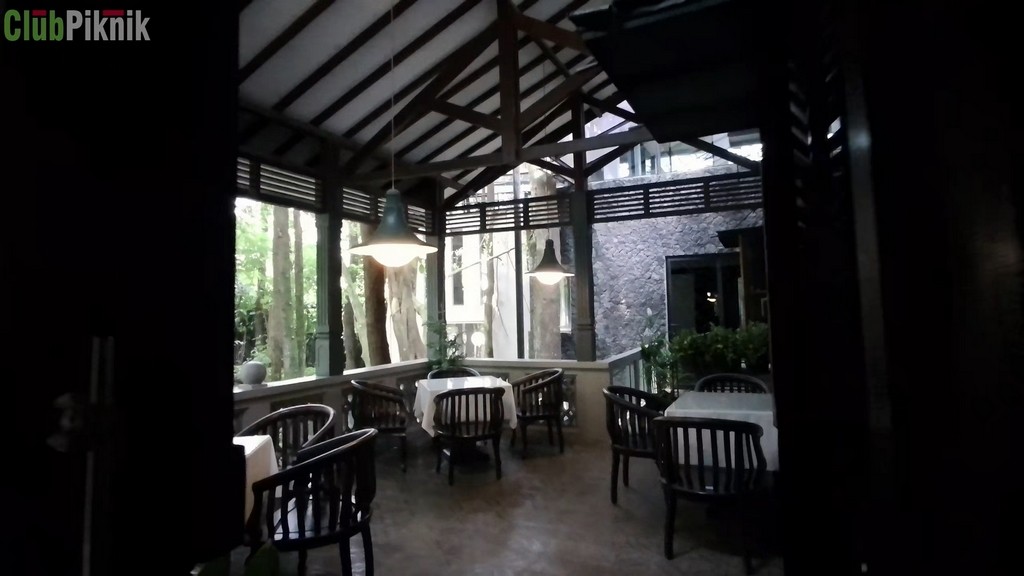 Upon arriving at the location, we were greeted with a view and a calm atmosphere. Hmm, it turns out that this restaurant is so quiet that there is a feeling of worry and suspicion rumbling in the heart, but we still approached the head server. He then explained the area that could be occupied, but when we arrived, several places had been previously reserved. Here we felt a little strange because we saw that the place was empty and there were no visitors except us. At that point, many questions arose in our minds. Is this Beukenhof Restaurant not public? Is this restaurant only used for Ullen Sentalu visitors? The head server also did not explain the reservation schedule. That's when we started to be disappointed. Hopefully, in the future, there will be improvements in this restaurant.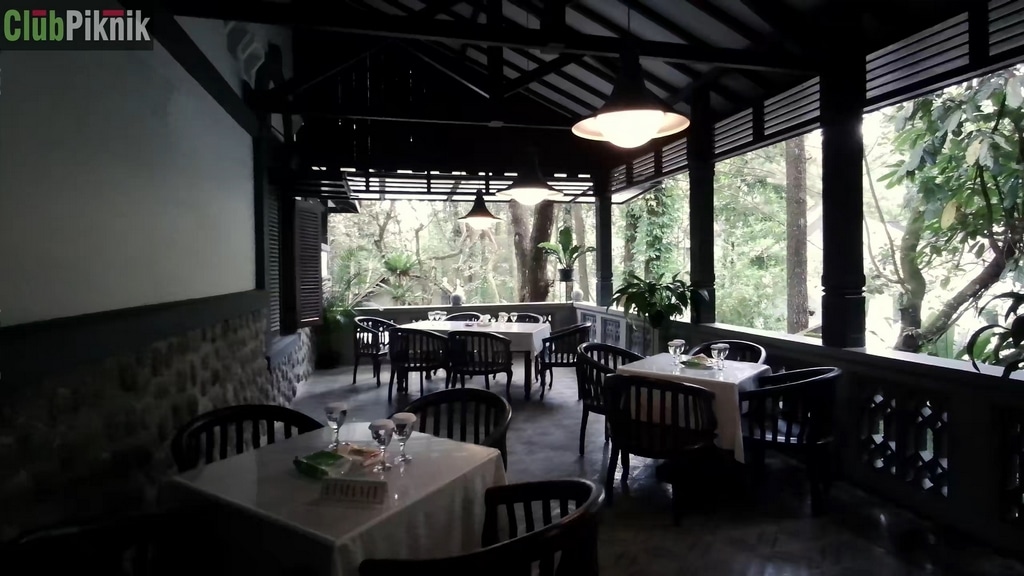 The food menu provided is a Western and Indonesian-style menu. For dessert, there is strawberry cheesecake, and choco lava, and there is also carang gesing (traditional banana pudding made of coconut milk). For starters, there are several menus, namely rissoles and croquettes. There are also soup menus such as asem-asem londo (sour tasted soup) and tomato soup. For the main course, there are several local foods such as egg meatball smoor (sweet tasted meat stew), chicken smoor, and asem-asem daging (sour tasted meat stew). But there's also cordon bleu, beef wellington, and pasta. In addition to the old menu, there is also a new menu such as various sausage dishes. For drinks, many menu choices are ranging from mojitos, various juices, milkshakes, coffee, and squash.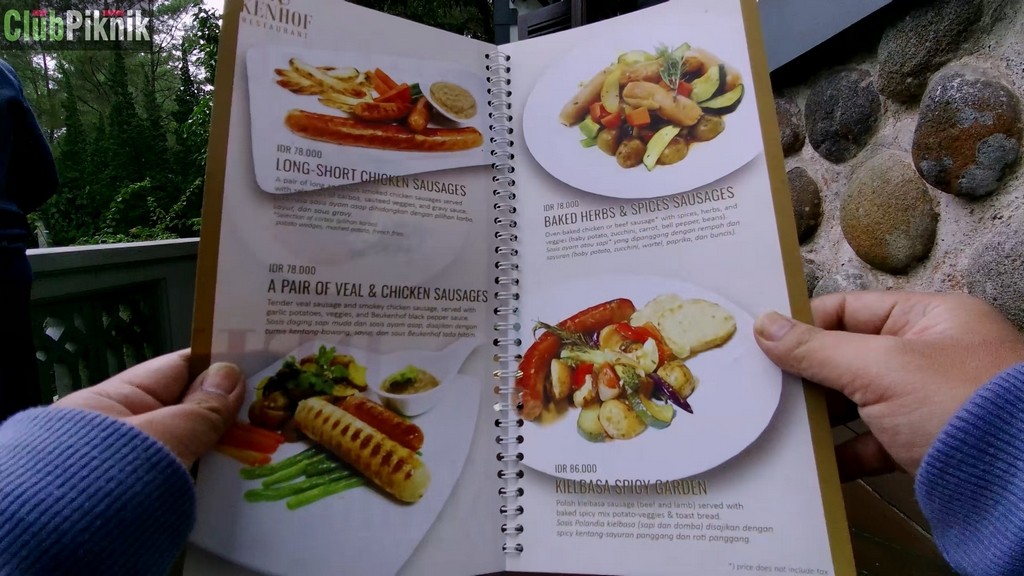 This time we ordered the flagship menu, i.e., double smokey wagyu sausages and lamb and petit beef sausages. Lamb and petit beef sausages are a type of sausage with lamb and beef accompanied by mashed potato, green beans, and brown sauce. For drinks, we ordered ice tea and ice lemon tea. As for the taste, double smokey wagyu sausages are like the sausages sold in supermarkets. There was almost no difference. Even though the menu says the meat is wagyu, it didn't taste like it. In addition, its vegetables are just like the capcay dish ( Chinese Indonesian and Peranakan stir-fried vegetable dish) in which the vegetables are taken and then served on a plate. However, the mashed potato was quite yummy, creamy, and tasty. The lamb and petit beef sausage taste better. This sausage is a mixture of lamb and beef seasoned with various spices that produce a distinctive aroma. It didn't leave a gammy taste and was even more delicious when mixed with mashed potato and sliced ​​green beans. We spent a whoopie 233,200 IDR with 15% tax included. Wow, eating B*rn*rd sausages and drinking iced tea can cost that much! The price was too costly and not appropriate for what it served.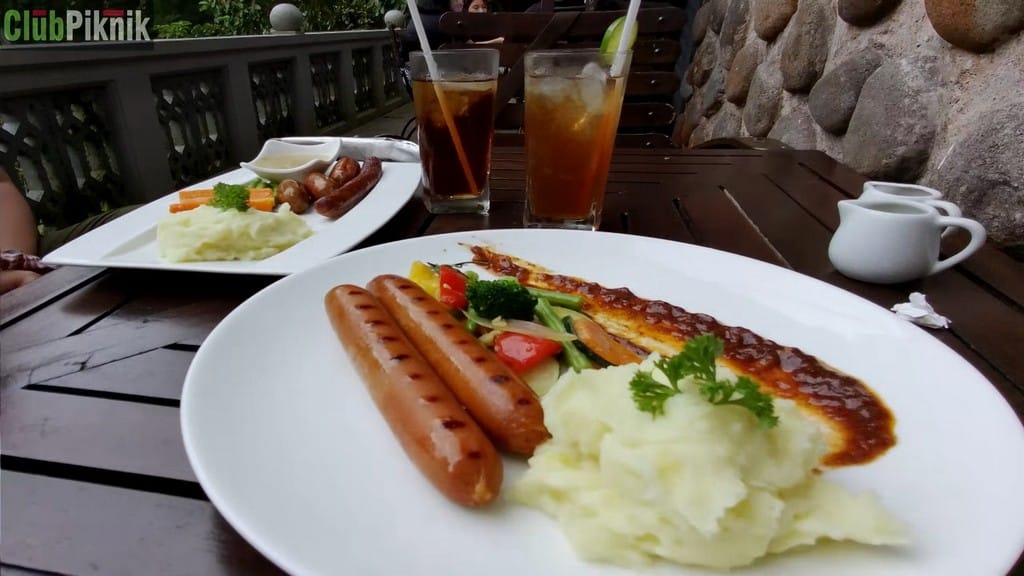 So, in conclusion, Beukenhof Restaurant Yogyakarta is a fine dining restaurant with classic Indonesian and Western menus at expensive prices. In our opinion, this restaurant as a whole is not worth visiting if you don't have a plan to Ullen Sentalu (Kaliurang), considering the distance is quite far from the center of Yogyakarta City. The trip distance will not be worth the culinary experience gained. Although the place is quite good, there are still many shortcomings. The biggest drawback of this place is the taste, portion, and dish appearance, which is not worth the price. You could say it's generally not delicious. Moreover, there was this reservation problem, which is quite strange because the restaurant is empty, so it's not needed at all. It seems as if this restaurant wasn't treating customers the same. They prioritized visitors who did reservations even though we are also customers and we also pay the same as them.