Hello everyone, this time I will share my experience visiting Bali Ndeso which is in the Kampung Flory (translated as Flory village). In the past, this Flory village was just an ordinary fishing pond and only sold plant seeds and fruit. However, as sales of plant seeds and fruit grew, locals created a village that was engaged in breeding superior plants. In the end, the sales exceeded the target, then a tourist village was established and named Kampung Flory. Over time, they built several places, such as the Bali Ndeso restaurant, then Dewi Flory which is engaged in lodging and outbound, and many more interesting places in Flory village. Well, on this occasion we will explore the area in Bali Ndeso restaurant.
Bali Ndeso Kampung Flory & Taman Selfie, Sleman: Bagus Banget!
Bali Ndeso is a spacious, environmentally friendly, clean, and safe place to bring children. Bali Ndeso's address is at Jugangpangkuan RT 05/11 Tridadi, Sleman, Yogyakarta. When I first entered this restaurant, I wanted to order some beverages first before looking around at the surroundings because it was quite a long trip. When we arrived, the place was pretty empty because we came during working hours, so it was purposely to avoid the crowds. As an appetizer, we ordered iced lemon tea.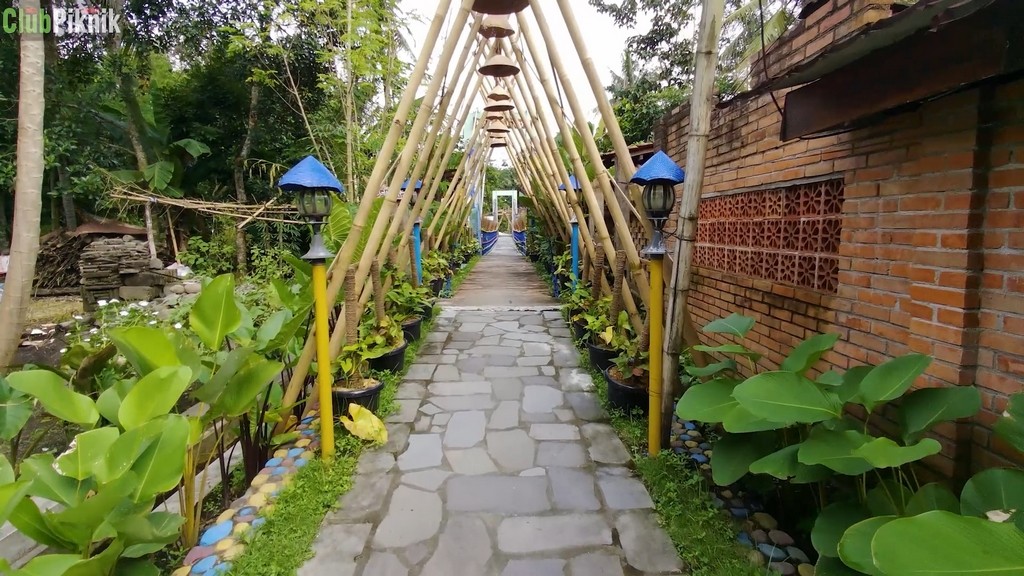 Not long after, we enjoyed the typical rural atmosphere of Bali Ndeso. The air was cool and natural charm was very dominant in this area. There was the Bedog River and the streams of water that flow around this place made us want to linger in this place. When we were walking, there was a suspension bridge that connect the Bali Ndeso restaurant with the Selfie Park. At first, we thought the place was still one area. It turned out to be wrong, and we had to leave the Bali Ndeso area first. If you want to pass the suspension bridge, don't forget to buy a ticket in advance. The ticket price per person is IDR 10,000, which includes a free beverage that can be exchanged at the Selfie Park location. When crossing the suspension bridge, it is recommended not to stop. Because if several people stop in the area and many pass by, I'm afraid that the bridge will be overloaded and cannot support the weight. So, if you just want to take a selfie, there are still many interesting places in the Selfie Park area.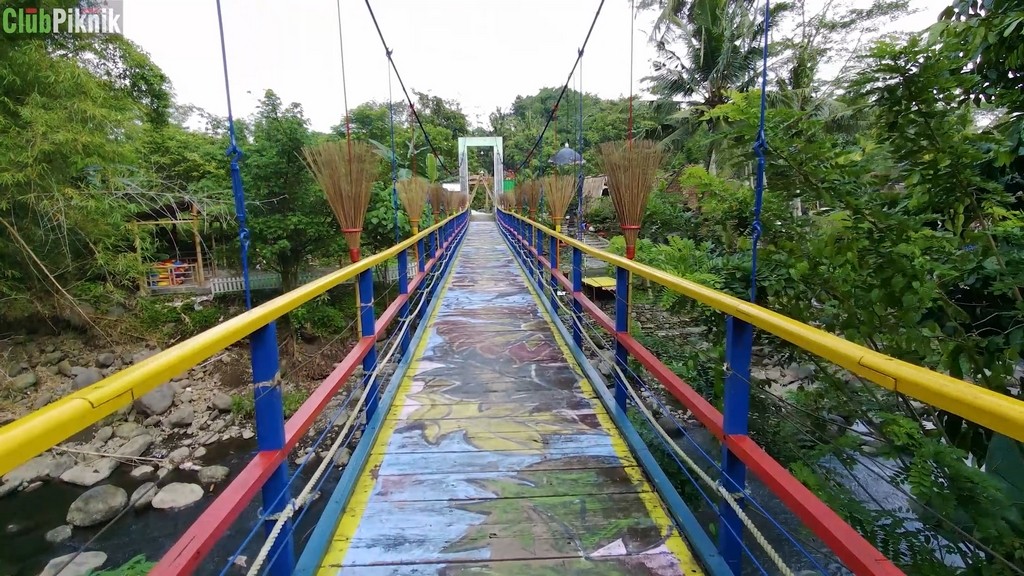 In the Selfie Park, there are several interesting and instagramable photo spots. If you want to rent rustic-style costumes such as striated clothes, you can also do it here. This place also rents out scooter toys for children. The rental price is only IDR 10,000, it's cheap right! In this Selfie Park, we can also walk along the Bedog River where the water is quite shallow. When we arrived, the water level of the river was receding, maybe because the atmosphere of Jogja is currently hot, so the water receded quite significantly. About the drawbacks of this place, well, the fishpond area looks dirty, a lot of moss grew so that it looks disgusting and neglected.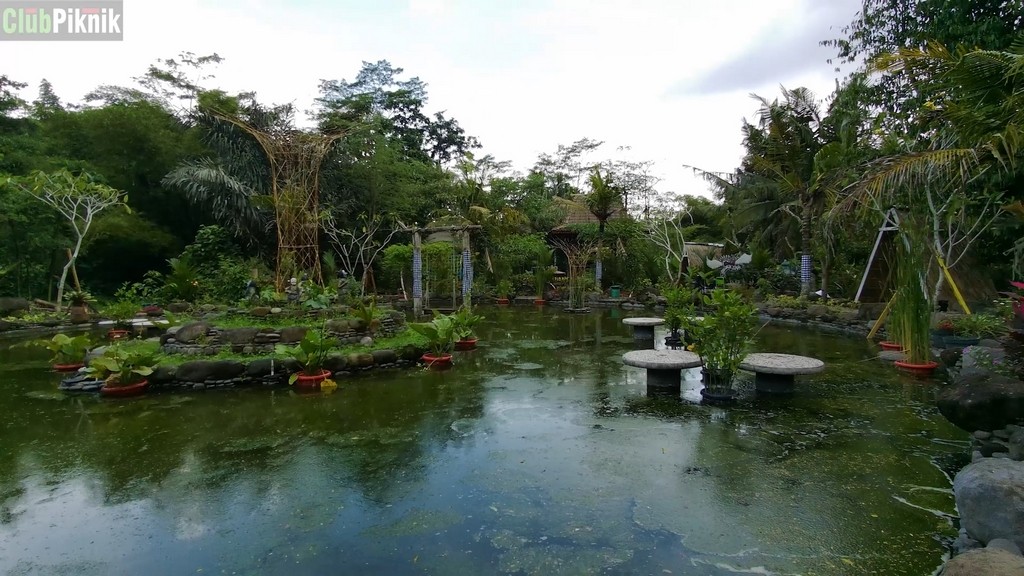 Satisfied with enjoying the atmosphere at the Selfie Park, we finally returned to the Bali Ndeso location. Oh, by the way, it turns out that Selfie Park and Bali Ndeso Resto have different management. So if you come here, don't go to the wrong place to exchange beverages that were included with the suspension bridge entrance ticket earlier. Arriving at the Bali Ndeso restaurant, we finally continued the paths that we had not passed before we ordered food. It turns out that at the Bali Ndeso, we could enjoy the fish therapy. And there was also a swing play area in the shallow pond, which was only an ankle-high. So while waiting for the ordered food to arrive, we can enjoy the feel of "wet feet" in the area. There was also an outbound area, but if we want to do outbound, we must make a reservation in advance, so that the staff prepares and clean it so that it is safe to use. Because when we looked around the location, we saw a lot of dry leaves, which made the area around the outbound dirty. There was also an area for selling ornamental plant seeds, but when we got there, it was closed so we couldn't see what seeds they usually sold.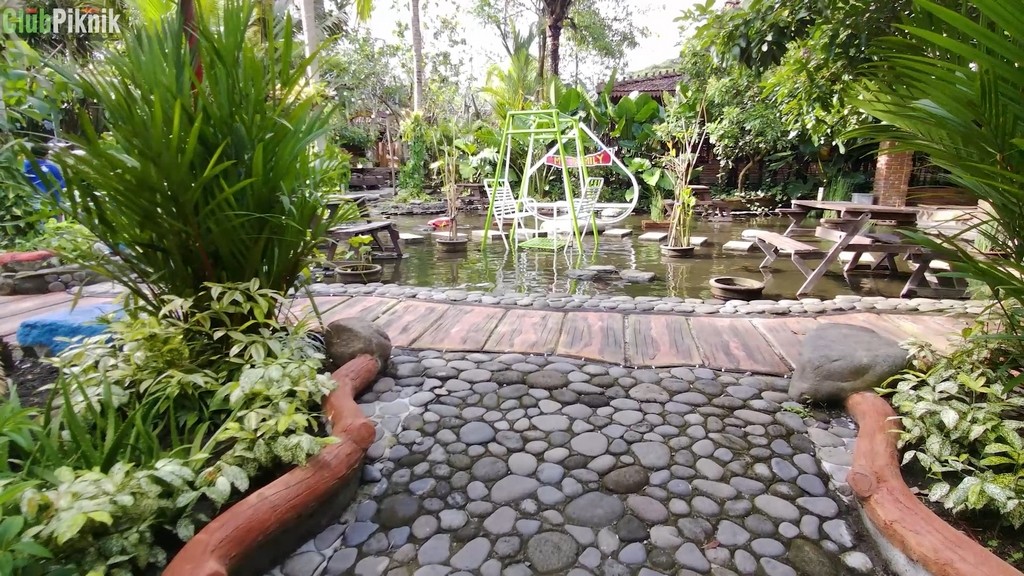 Satisfied with strolling around Bali Ndeso, it's time for us to taste the food we ordered. We ordered sweet and sour squid, deep-fried prawns, mendoan (deep-fried tempeh), and also two servings of white rice. We will review them one by one. The sweet and sour squid was delicious. The squid was fresh, tender, and the savory taste of the flour blended well with the taste of the sweet and sour sauce. Meanwhile, the deep-fried shrimp was also delicious. Fresh prawns wrapped in flour with a savory taste, fried until crispy which made the shrimp dish perfect. It looked simple, but the taste was not inferior to expensive restaurants in general. But the drawback is that the portions were small, so if you like to eat, it is advisable to order two portions at once.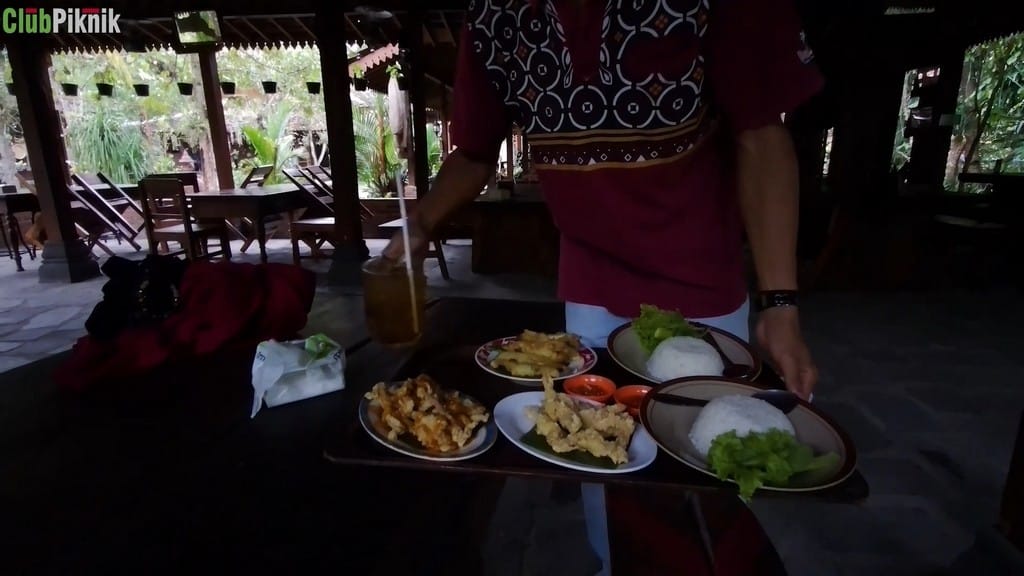 For those of you who want to spend a night in the Kampung Flory area, this place also provides accommodation with a live-in style, with a rural feel that blends with nature. Guaranteed, your vacation will be memorable. If you want to visit Bali Ndeso Kampung Flory, don't do it on Monday, because on Mondays this place is closed. Bali Ndeso restaurant is open every Tuesday - Sunday from 09.00 AM to 09.00 PM. This place will be a mood booster for those of you who are tired of the feel and the smell of a boring office.